St Augustine & Daytona Mobile Notaries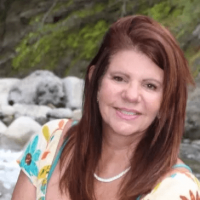 Native of Detroit, Michigan. Having lived in several places, I finally made New Smyrna Beach, Florida my home. I have a small beach cottage near the beach and never get tired of the ocean. I have a degree from UF in Journalism and Communications. Most of my career has been in marketing and event management for non profits, seniors and charities involving children. I love being able to help people and the community. Got into loan signings a few years ago and really, really enjoy it! I also do weddings and it is awesome to be a part of such a joyful occasion.
I love any beach activities, kayaking, yoga, exercise — try to stay healthy. I have my own motorcycle and ride though I consider myself a rider and not a biker. I love to travel and would love to see the world someday!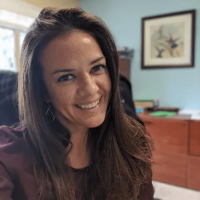 LuLu Dowd
11/9/2020
Working with Selecia has been such a blessing for me... She is kind, professional, funny, super knowledgeable, and super giving of her time, talents, and treasures...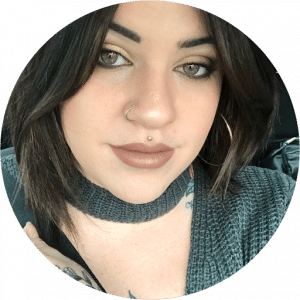 jessica mcclure
11/8/2020
Was a great wedding she did a wonderful job! Highly recommend
David Ellison
11/2/2020
Selecia was fun, easy, professional, inexpensive, quick... Perfect! Highly recommended!
Jessica Waddell Holbrook
8/12/2020
"Thank you for helping me make this surprise pop up b..."
Morgan Kennedy
6/15/2020
After having to defer our original plans for our cerem...

Jason Leighty
4/29/2020
"Selecia was great! She will be my go-to notary from her..."
Shawn Jasmin
4/17/2020
"I highly recommend Selecia! She took a very unique situ..."
Laura Bear
4/16/2020
"she came to our house to notarize something and wa..."
Stephanie Tufts
4/6/2020
"Selecia was amazing! We were in a bind during this C..."
Call us for personalized service. Free Consultation.
Wedding Officiants and Notaries are listed on the main menu with their direct line and email address. Complete the CONTACT FORM for inquires and free consultations.
Rainbow Notary and Nuptials Network
Hours
Mon 12:00 am – 11:45 pm
Tue 12:00 am – 11:45 pm
Wed 12:00 am – 11:45 pm
Thu 12:00 am – 11:45 pm
Fri 12:00 am – 11:45 pm
Sat 12:00 am – 11:45 pm
Sun 12:00 am – 11:45 pm