Orlando and Lakeland Wedding Officiants
By the power vested in me...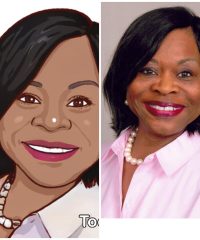 Officiating is one of the most important and rewarding parts of a wedding.
It's an honor to be a part of the season in the lives of two people when they pledge their love for each other and become one.  As the former owner of K-Elegance Weddings and Events, LLC, I planned, coordinated, directed and officiated weddings. One of my weddings was featured in the Fall 2013 edition of the Perfect Wedding Guide.  I have officiated weddings since 2009, each couple and each ceremony is special.  I am a member of the Association of Bridal Consultants.
Whether at a botanical garden, the beach, an elegant venue, or your own backyard, your wedding is one of the most special days of your life. It should be easy, personal, and memorable—and I would be honored to officiate your joyous union.
Hello, I'm David. I am a professional public speaker and presenter with 20+ years in radio and entertainment. Every ceremony I perform is customized to exceed the expectations of each couple I work with. I pay attention to details and strive to put you at ease with my friendly yet professional style, so you can focus on enjoying your special day.
A little more about me…I am a Florida native who grew up in Colorado and has traveled extensively throughout the United States (except for Idaho and Maine, but I'm working on it). Through my travels, I know firsthand the remarkable diversity of our nation, and I'm honored to help all couples celebrate their love for one another. I currently live in Orlando with my family
and our dog, "Bear." I love live music, a good round of golf, and a relaxing day at the beach with my family. In addition to my Florida notary commission, I am also an ordained Universal Life Church Minister for any nondenominational ceremonies. Central Florida is an incredible location in the State, and I would be honored to serve as your wedding officiant in Orange, Lake, Seminole, Polk, and Osceola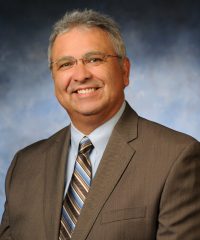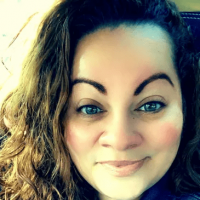 From the beautiful island of Puerto Rico, Lisa's parents came to New York City and that is the hometown of Lisa and her siblings. Lisa moved to Florida in 2007 to enjoy the Florida sunshine and a slower paced life to rear her family.
In search of her own wedding officiant, she found Rainbow Notary and Nuptials. Not only did Selecia perform her wedding but offered her a position with Rainbow as a Notary and Wedding Officiant. Lisa has been a Notary since 2018. Lisa and her wife, Maria, live in Kissimmee and share two grown sons and a daughter. The most exciting news on top of being married is that their daughter is giving them their first grandchild.
Life is about sharing bonds and no one understands that better than Lisa who believes that making every waking moments make life count. Her attention to detail as well as dedication to even the smallest of weddings performed something special. Lisa connects with her clients with confidence and peace of mind. Lisa enjoys music, her children, her soon to be grandchild, her pets and traveling with Maria.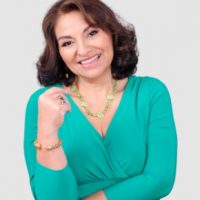 Florida Premarital Course
To improve your chances of success with your new relationship, we have teamed up with Dr. Liliana Wolf to offer you her Premarital class. Florida requires a premarital class if you want to skip the 3 day waiting period and save money on your license, check out her course 
here
.
There is a $50 non-refundable SAVE THE DATE DEPOSIT.
We accept PayPal-Venmo-CashApp-Check-Cash
All Major Credit Cards
LuLu Dowd
11/9/2020
Working with Selecia has been such a blessing for me... She is kind, professional, funny, super knowledgeable, and super giving of her time, talents, and treasures...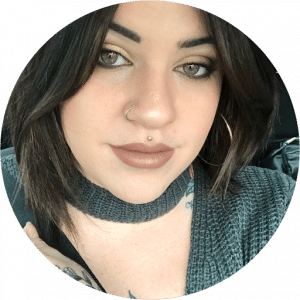 jessica mcclure
11/8/2020
Was a great wedding she did a wonderful job! Highly recommend
David Ellison
11/2/2020
Selecia was fun, easy, professional, inexpensive, quick... Perfect! Highly recommended!
Jessica Waddell Holbrook
8/12/2020
"Thank you for helping me make this surprise pop up b..."
Morgan Kennedy
6/15/2020
After having to defer our original plans for our cerem...

Jason Leighty
4/29/2020
"Selecia was great! She will be my go-to notary from her..."
Shawn Jasmin
4/17/2020
"I highly recommend Selecia! She took a very unique situ..."
Laura Bear
4/16/2020
"she came to our house to notarize something and wa..."
Stephanie Tufts
4/6/2020
"Selecia was amazing! We were in a bind during this C..."
Call us for personalized service. Free Consultation.
Wedding Officiants and Notaries are listed on the main menu with their direct line and email address. Complete the CONTACT FORM for inquires and free consultations.
Rainbow Notary and Nuptials Network
Hours
Mon 12:00 am – 11:45 pm
Tue 12:00 am – 11:45 pm
Wed 12:00 am – 11:45 pm
Thu 12:00 am – 11:45 pm
Fri 12:00 am – 11:45 pm
Sat 12:00 am – 11:45 pm
Sun 12:00 am – 11:45 pm