Apostille Services
by Rainbow Notary and Nuptials Network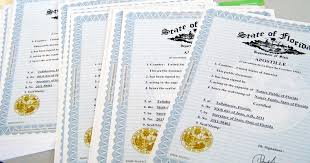 Are you getting married in another country? Do you need your US birth certificate or marriage license authenticated? Are you looking for a service to ensure your paperwork can be authenticated, certified, and accepted? Then you need to avail the services of an APOSTILLE AGENT.
An Apostille service certifies that a document is acceptable for use in another country. This procedure entails obtaining the necessary paperwork and having it approved by a Secretary of State's office, then stamping the document with an official seal. Many documents must be authenticated or certified before they can be accepted and used for official purposes in other countries. The apostille authenticates the signature and commission of the signing authority.
Rainbow Notary and Nuptials Wedding Officiants offer fast and reliable apostille services. We make sure that all the paperwork necessary for an important milestone like your marriage certificate or birth certificate is stamped, authorized, and certified to be accepted in the country of your destination wedding or your needs to get a lease or power of attorney or start your residency process.
Call Rainbow Notary And Nuptials Network
At (904)333-7311 Now!
Things To Know About The
Rainbow Notary Apostille Service
There are a few things to keep in mind when using an apostille service. To begin, make sure that the service is reputable and accredited. Many con artists will try to take advantage of people who require this type of service. Second, be aware of the associated fees. Some companies will charge exorbitant fees, so it's critical to obtain quotes from multiple apostille services before deciding. Finally, ensure that you understand the requirements of the country in which you will use the document; some countries have particular requirements for apostilles.
Rainbow Notary offers Apostille, Authentication, Consulate/Embassy Legalization, and Translation services for any document used in another country. Here are a few things to remember:
We can process official documents from any of the 50 United States and official federal documents from Washington, DC for those who need an American Apostille (Authentication). We can also assist with Embassy Legalization (Consular Legalization) for specific countries.
Copy Certifications by a Notary Public is one of our services, and they allow us to process authentications involving the international community.
We also offer Certified Translation services in a variety of languages. For Spanish, we have a "Perito Traductor" from Mexico or a "Traductor Jurado" from Spain, both of which are certified by the "Ministerio de Asuntos Exteriores, Unión Europea y Cooperación de España."
We also process the same service for documents that must be Apostilled in Mexico (rather than the United States) for use in another country, including the United States. We can also help with the necessary certifications issued by a Notario Publico in Mexico.
Our Process
Step 1
It all starts with you, our valued customer. Give us a call or drop us an email. Of course, if you have any questions or are unsure what to fill in at any point, we are here to assist you, so all you have to do is contact us!
You will pay for your order and provide us with any additional information or instructions we may require. We can assist you in using our Remote Online Notary Commission to notarize any documents you have. Again, all of this can be accomplished conveniently in one location!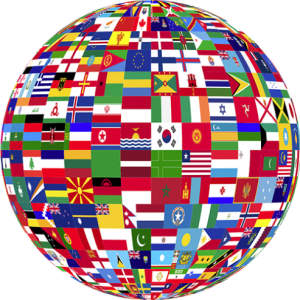 Step 2
After you've submitted your information, payment, and any special instructions to us, we get the ball rolling. We have a network of Couriers across the United States in all 50 US State Capitols to insure that your forms aren't sitting in a mail room somewhere. We have people to walk in to the Secretary of State and sometimes even get same day service. We use FedEx and DHL so that we can get the fastest shipping services to them and then back to you. Our prices include DOMESTIC shipping. International shipping is extra. We understand that waiting is a tricky part for many of our customers, but rest assured that we are doing everything to process your order as quickly as possible.
You can contact us with any questions you may have during this time. We offer same-day service to 7 or more business days, depending on what's being processed and which country requires the information. Documents required at the United States Department of State are taking several weeks and they do not have the walk in services available at this time.
Step 3
This third step is by far our clients' favorite. It's when your order arrives! We will ship your documents overnight to your specified address once they have been fully and accurately processed. You will receive your completed documents, which will be in perfect order and ready for you to deliver to your final destination. Domestic Shipping IS included. International is EXTRA.
It is that easy!
Wherever you are in the world, you can depend on our apostille service to handle your paperwork. We have the experience, expertise, and background to get the job done right!
Additional Information on Apostille Service
What else should you know about an apostille? Here are some key points we want our clients to understand about apostille:
An American Apostille is used to authenticate American documents used for official purposes outside of the United States.
A Mexican Apostille is used to authenticate Mexican documents used for official purposes outside of Mexico or any other country that you choose. A Hague Convention country only requires a State Apostille. A NON Hauge Convention country requires a United States State Department Authentication and with be additional steps.
It is best to work with an apostille service provider who is bonded, licensed, and insured (or a member of the Better Business Bureau), and we are.
Working with a highly experienced company that has streamlined the apostille process for its clients is also beneficial.
Aside from document authentication, apostille services may also include Consulate/Embassy legalization, notary public services, and multi-language translation.
You should work with a company that can handle apostille certifications in all 50 states and Washington, DC.
A reputable apostille company will handle the entire apostille authentication process.
A good provider of apostille services will also have strong community connections to help with the process.
The goal of any apostille process is to obtain the appropriate seal authenticating the document in question.
Frequently Asked Questions
What Are Services That Require An Apostille Service?
Certificates of birth, marriage, death, or divorce in the United States School transcripts that have been signed and sealed
Degrees, certificates, and diplomas are examples of college-related documents.
Affidavits of income verification
Permission for an unaccompanied minor child to travel
Justice Department Background investigation by the FBI
Immigration document issued by the Department of Homeland Security
Document from the United States Patent and Trademark Office
Other forms issued by the government, i.e. the federal government, a state, a county, or a city.
What Is the Difference Between an Apostille and a Notary?
While there are some similarities between a notary and an apostille, there are also some significant differences. The following are the key differences between them:
A foreign entity requests an apostille/authentication of a document. It is applied to documents that will be used outside of their country.
A notarized document that does not have an Apostille is valid within the country in which it was notarized. However, it implies that a Notary Public has verified the person who signed the document.
Although depending on the type of document, an apostille may also necessitate notarization. However, it is not always required.
Not all notaries provide translation and apostille services.
Apostilles are commonly used for translation services, but they are not always required.
Is the United States a signatory to the 1961 Hague Apostille Convention?
Yes, the United States has been a signatory of the Convention of October 1961 "Abolishing the Requirement of Legalization for Foreign Public Documents," also known as the "Hague Apostille Convention," since 1980, but it only began issuing apostilles for public documents on or after October 15, 1981.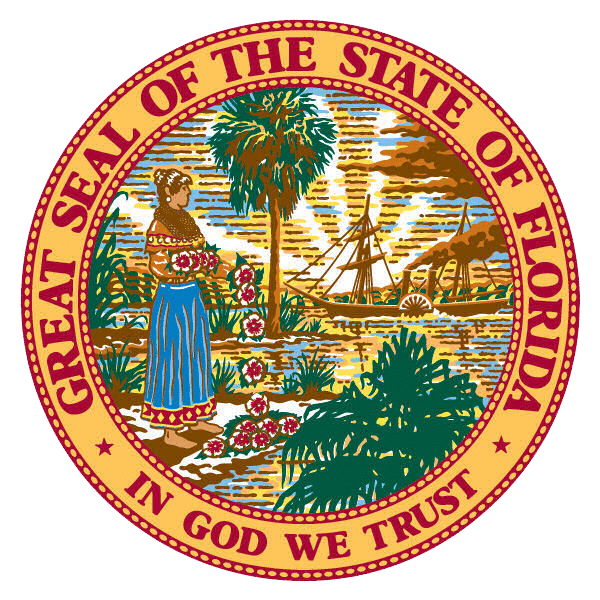 Reliable, Fast, and Convenient Apostille Services
If you require assistance with the authentication and certification of your legal documents in order to transact business in another country, Rainbow Notary and Nuptials Network can provide you with reliable, fast, and convenient Jacksonville Florida USA apostille services at an affordable price. Our have Couriers are in all 50 states to ensure prompt service and the fastest turn-around time possible. Your important documents are hand carried to the Secretary of State and properly prepared. The paperwork required for a significant milestone or event in your life, such as your wedding, is stamped, authorized, and certified in order to be accepted in the country where your destination wedding will take place. Or is you are working an a lease or property purchase or residency, we can help. The documents via FEDEX, UPS, DHL or USPS. Domestic Shipping is included and we can ship your finished documents internationally for an additional fee.
Call Rainbow Notary And Nuptials Wedding Officiants
Rainbow Mobile Notary And Nuptials Wedding Officiants
491 West Forsyth Street, Suite 2, Jacksonville, FL 32202, United States
(904)333-7311