Copy Certifications by Rainbow Notary and Nuptials Wedding Officiants
A copy certification is a statement by an authorized person that a copy of a document is an accurate reproduction of the original document. The original document is usually absent when the composition is certified.  copy certification services Florida USA
The importance of copy certification lies in its ability to prove that a document accurately reproduces the original. This can be important when the original document is unavailable, such as when trying to establish one's identity or citizenship status.
Do you require copy certification services? Rainbow Mobile Notary and Nuptials Wedding Officiants is a dependable copy certification provider. If you have questions about copy certifications, contact us immediately. We would be delighted to help. copy certification services Florida USA
Contact Us For Copy Certification Services!
Call Rainbow Notary And Nuptials Wedding Officiants
At (904)-724-6269 Now!
All About Copy Certification
Copy certifications are necessary to certify that a copy of a document is an accurate and authentic copy of the original document. Without a copy certification, there is no way to check that the copy is genuine and authentic. This can lead to problems if the copy is used for legal or financial purposes.
The Importance of Copy Certifications
Copy certifications are essential for several reasons.
1 . Provide Authenticity
Copy certifications provide independent verification of the authenticity of a document. This is especially important when the paper is being used for legal purposes.
2. Prevent Fraud and Theft
Copy certifications can help to prevent fraud and identity theft. Individuals and businesses can help protect themselves from these crimes by ensuring that documents are appropriately certified.
3. Verify Accuracy
You can use copy certifications to verify the accuracy of a document. This is important when a record is used for financial or other sensitive purposes.
Reasons For Needing Copy Certifications
There are many reasons why someone might need a certified document copy. Below are two examples:
1. Mortgage Applications
For example, when one applies for a mortgage, the lender will likely require a certified copy of your income tax return.
2. Buying Or Selling Property
If you are buying or selling property, you must provide certified copies of deeds and other documents. In some cases, you may need to provide certified copies of documents to government agencies or banks.
3. Backup Of Legal Documents
Suppose an important document is lost or destroyed. In that case, you need to provide proof of certain information when applying for things like a new job or government benefits or giving evidence in a court case. Copy certifications can be done by anyone authorized by the state where they live. This includes public notaries, attorneys, and court clerks in most states. The person who certifies the copy must have original source material to make the certification. They must also sign and date the certification.
Advantages of Copy Certifications
There are many benefits to getting copy certifications, including the following:
1. Improved Accuracy
When you have a copy certification, you can be sure that the copies you receive are accurate and valid copies of the original document. This can be important when you need proof of a document's existence or contents.
2. Increased Security
With a copy certification, you can be sure that the copies you receive are not altered in any way. This added security can give you peace of mind when dealing with necessary documents.
3. Faster Turnaround Time
When you get a copy certification, the process is typically much faster than if you were to make copies yourself. This can save you time and hassle, especially if you need the documents urgently.
4. Cost Savings
Getting a copy certification can save you money compared to making copies yourself or using other methods. This is because copy certifications often include bulk discounts and other cost-saving measures.
5. Professional Appearance
When you present documents that have been copy-certified, it shows that you're professional and detail-oriented. This can inspire confidence in your business dealings and personal interactions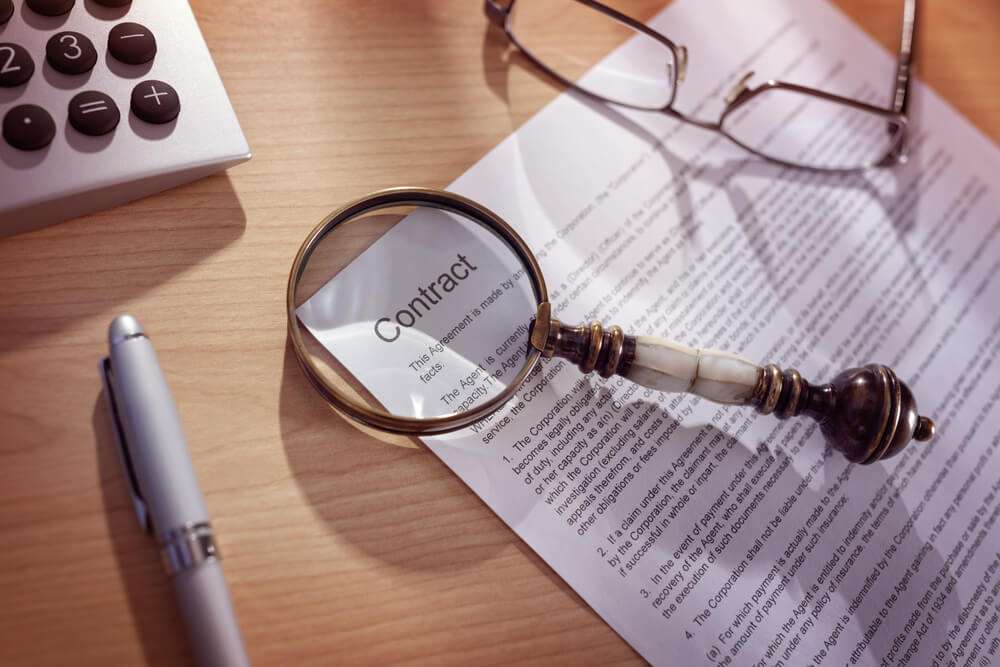 Notarization vs. Certification
When getting documents notarized, people often confuse the terms "notarization" and "certification." While both involve a third-party verifying the authenticity of a document, there are critical differences between the two services. Here's a closer look at notarization vs. certification:
Notarization
The state appoints a notary public official to witness signatures and deter fraud. To get a document notarized, you must sign it before the notary. The notary will then stamp or seal the record to verify its authenticity.
Certification
Certification is similar to notarization, but instead of a notary public, a certified copy is signed by an authorized person such as a lawyer, bank officer, or government official. This person affirms that they have seen the original document and that the copy accurately represents it.
What to Watch Out For In Copy Certifications
Here are a few pointers to remember when certifying copies of documents:
Make sure that the document is an original copy and not a photocopy.
Ensure all information on the paper is legible and can be read clearly.
Check that all of the signatures on the document are original and not photocopies.
Make sure that the document has been properly notarized.
Remember to keep a copy of the certified document for your records.
Kinds Of Documents That Require Copy Certification
There are many kinds of documents that may have to be certified to be considered legal or official. These include contracts, leases, wills, birth certificates, marriage licenses, divorce decrees, and death certificates. Each of these document types has different requirements for what needs to be included for the certification to be valid.
Copies of your important documents like birth certificates, family records, and marriage licenses can be certified by a notary professional. However, many documents may need the establishment of an original, and it is essential to understand the various types if you want to keep your records safe and secure.
Birth Certificate
When you are born, the hospital automatically generates a birth certificate. This document is essential as it is an official record of your birth. In addition, a certified copy of your birth certificate is required when you apply for a passport, driver's license, or other government-issued ID. You may also need it for school or work applications. 
Marriage License
Before you can get married, you must secure a marriage license from the county clerk. The fee for the permit varies from state to state but is typically around $40. You will need to submit a valid form of identification, such as a driver's license, birth certificate, or passport, and you will need to know the full names, birth dates, and places of birth for both yourself and your future spouse. In addition, some states require blood tests or proof of residency. Once you have obtained the license, you must wait at least a day before getting married. The license is valid for 30 days in most states.
Court Records
When requesting certified documents from the court, you will be asked to give the following information: the case name and docket number, the type of document requested, and the reason for requesting the certified copy. In addition, the court will provide you with a price quote and estimated processing time.
Power of Attorney
A power of attorney (POA) refers to a legal document giving someone else the authority to transact business on your behalf. This can be helpful in various situations, such as if you're going out of town and need someone to take care of your finances or medical decisions while you're gone.
There are two classifications of POAs: general and special. 
A general POA gives someone you appointed broad powers to handle your affairs. On the other hand, a special POA is more limited in scope and authorizes your agent to take specific actions on your behalf.
To create a POA, you'll need to fill out a form and have it witnessed by two adults who are not related to you. Once the form is complete, you should keep it in a safe place to easily access it if needed.
Finally, some other less common documents may also need to be certified. These can include naturalization papers, adoption papers, and military discharge papers. Again, if you have questions about whether or not a specific document needs to be certified, you should contact the issuing agency for more information.
Frequently Asked Questions
What Constitutes A Certified Copy?

Certified true copies are copies of official documents that have been examined, verified, and validated as exact copies of the original. They demonstrate that a copy of an important document has not undergone alteration.

Who Can Do Copy Certifications?

Anyone authorized to practice in the state where they reside can do copy certifications. This category encompasses attorneys, public notaries, and court clerks in most states. To make the certification, the person who certifies the copy must have access to the source material. Additionally, they are required to sign the certification and date it.

What Distinguishes a Certified Copy From A Plain Copy?

Typically, a Certified Copy consists of another page with a certification stamp attached and a signature stating that the document(s) are accurate and complete copies of the originals filed for record in that office. A Plain Copy contains no endorsements, stamps, or seals.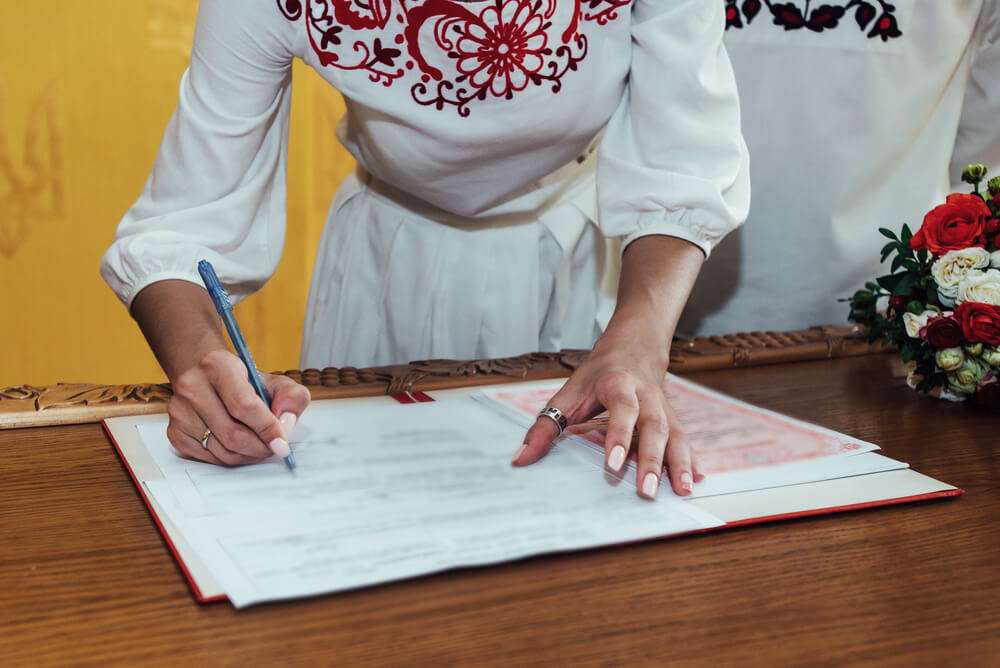 Reliable and Reputable Copy Certification Services
Copy certification is a useful tool for ensuring the accuracy of vital documents and can provide peace of mind to those who want to secure the authenticity of their records. Contact Rainbow Notary and Nuptials Wedding Officiants if you require copy certification.
The copy certification services provided by Rainbow Notary and Nuptials Wedding Officiants are reputable and dependable. If you have questions about Rainbow Notary and Nuptials Wedding Officiants or would like a quote, please contact us immediately.
Get Your Copy Certifications Today!
Call Rainbow Notary And Nuptials Wedding Officiants
At (904)-724-6269 Now!
Rainbow Mobile Notary And Nuptials Wedding Officiants
491 West Forsyth Street, Suite 2, Jacksonville, FL 32202, United States
904-724-6269