Fingerprinting Services by Rainbow Notary And Nuptials Wedding Officiants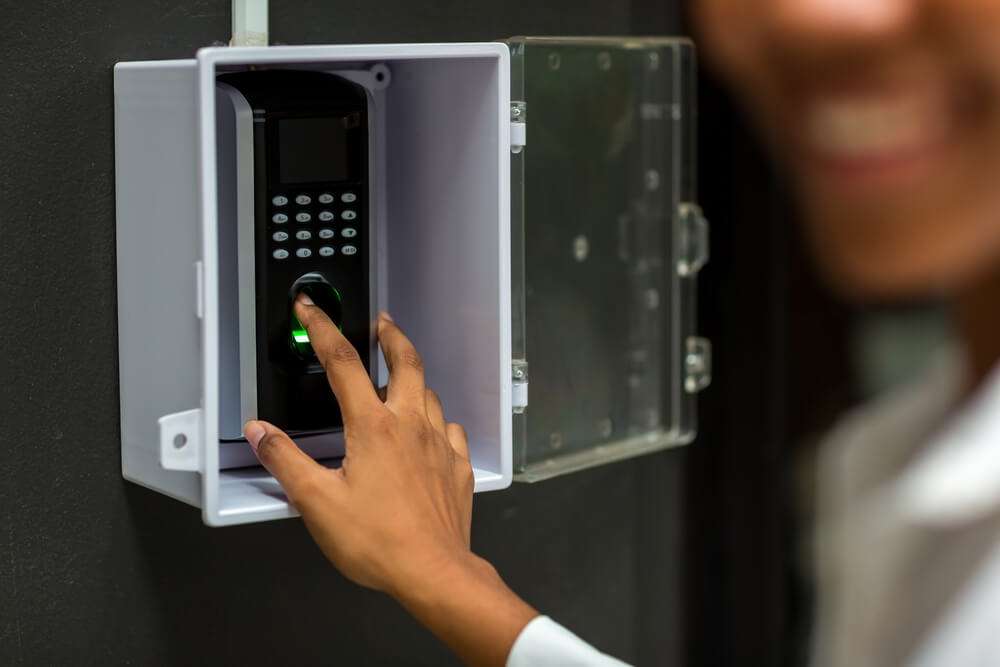 Taking a person's fingerprints has long been considered a reliable method for identifying people and gathering information about their histories. Whereas a person's name or address may be shared by two or more people and may change with time, a person's fingerprint is one of a kind and is permanent; as a result, Fingerprinting Services it can provide additional insights into a person's criminal history.
There are a few different approaches to taking the fingerprints of potential employees. Knowing your options can help you choose the best method to serve your company. It would be beneficial that a combination of two or more fingerprinting services is used in certain circumstances.
Are you looking for services that can take your fingerprints? The fingerprinting services offered by Rainbow Notary and Nuptials Wedding Officiants are among the most dependable and secure in the industry. Give us a ring immediately if you have any questions about Rainbow Notary and Nuptials Wedding Officiants or if you would like a price estimate.
Contact Us For Fingerprinting Services!
Call Rainbow Notary And Nuptials Wedding Officiants
At (904)-724-6269 Now!
The Different Types Of Fingerprinting Services
The type of information sought and any sector-specific standards that may apply to your company are two factors that should guide your choice regarding whether or not to include fingerprinting services as part of the background screening program for your employees. Individuals in certain positions, such as truck drivers and funeral directors, may be required to have their fingerprints taken following federal or state regulations in certain circumstances. Other jobs, such as those that involve working with the sick, the elderly, or children, may require that applicants submit their fingerprints before being hired. Even without a statutory mandate, it may be in your business's best interest to conduct fingerprint checks. This practice enables you to search every possible aspect of an individual's criminal history, and it also contributes to delivering a more thorough background check.
When choosing a method of fingerprinting for your company, here are some essential considerations to consider in addition to three different fingerprinting options.
1. Typical Ink-Based Playing Cards
The fingerprinting process with ink may bring scenes from television crime dramas to mind, but this technique is still utilized in the real world. Numerous organizations continue to use this method of fingerprint collection because it has, for the most part, maintained its original form over the years. The procedure can be summarized as follows:
The individual's fingertips are covered in ink.
One finger at a time is rolled across a card to create a fingerprint.
The card is either sent to be processed or added to a database.
Even today, some businesses use the time-honored technique of fingerprinting using ink cards because it is effective. However, if you are thinking about doing so, it is critical to understand that fingerprinting people still rely heavily on paper and is done by hand. For instance, the submission of ink cards and the subsequent receipt of results takes more time because the ink cards have to be mailed to a fingerprinting clearinghouse, like the FBI, for example, to be processed. Therefore, there is a greater possibility of delays in the fingerprinting procedure if it is dependent on regular mail.
2. Digitalization of the Fingerprinting Process
Electronic fingerprinting is a complete digital solution that increases automation throughout the fingerprinting process. For example, an individual's criminal history can be researched using fingerprints, scanned into a computer, and then used to search a state or federal (FBI) database. If you are new to using fingerprinting as a security measure and are looking for a technology solution that is simple to operate, you should consider using this fingerprinting service. In addition, consider upgrading from the more traditional method of processing fingerprints with ink. Electronic fingerprinting is a time-saving solution that yields positive results for the organizations that use it and the individuals whose prints are being taken. The following are some of the advantages: Because fingerprint images can be scanned and then directly uploaded into a database, this method has a lower chance of producing inaccurate results. Because no ink is involved, the candidates and the people handling the fingerprints have a less messy experience. A background screening portal allows for the digital storage and retrieval of results from the screening. Receive direct updates regarding background checks and other news about the entire industry delivered to your inbox.
3. Research on Fingerprints Used in Criminal Records
Taking legible fingerprints is the first step in the fingerprinting process, followed by looking for matches of those fingerprints in various criminal databases. On the other hand, the records kept in state or federal databases are only sometimes up-to-date or completely accurate. Therefore, in addition to using electronic fingerprinting, it might make sense to conduct additional research to fill in any blanks that may have been left. In addition, when a database search results in discovering a criminal record and further information or verification is required, research can be of special assistance.
The court of origin is typically where criminal record research must be conducted in greater depth. This is because, even though it may lengthen the period required to complete a criminal search, the results may be more accurate and reveal information that is not contained in a criminal database. As a result, it is possible to conduct many court searches with little additional turnaround time. You may get the results you quickly need when you work with a trusted background screening company that conducts research using a mix of qualified researchers and record search technology. When you choose this solution, you will be able to get the results you need.
How To Choose The Fingerprinting Service That Is Best For You
Choosing the various components of the background screening program should include the objectives of each organization which may be slightly distinct from one another. 
However, one thing remains constant: Background checks need to be of high quality and can help you reduce the risks associated with hiring. When deciding which fingerprinting service is best for you, some of the factors to take into consideration include the following:
Electronic fingerprinting will provide results faster than traditional ink cards when you need to reduce turnaround times. This is because electronic fingerprinting uses digital ink rather than conventional ink.
Comprehensiveness
When electronic fingerprinting reveals a previous criminal record, conducting additional research can help to verify the information and produce more comprehensive results.
Integration Of Technologies
When background scanning technology is integrated with hiring platforms like applicant tracking systems (ATS) and onboarding systems, fingerprint records can be more easily accessed and organized.
Fingerprinting, along with the other components of a thorough background check, is an essential tool that can help develop an accurate picture of the criminal history of a particular individual. It is possible that, with the help of technology, it will be a clean and efficient addition to the activities already included in your background check. There is a wide variety of fingerprinting services available to better your overall background screening program. Whether your goals are focusing on turnaround time, perfecting the comprehensiveness of background checks, or using the latest technology, you can use these services to help improve a comprehensive background screening program.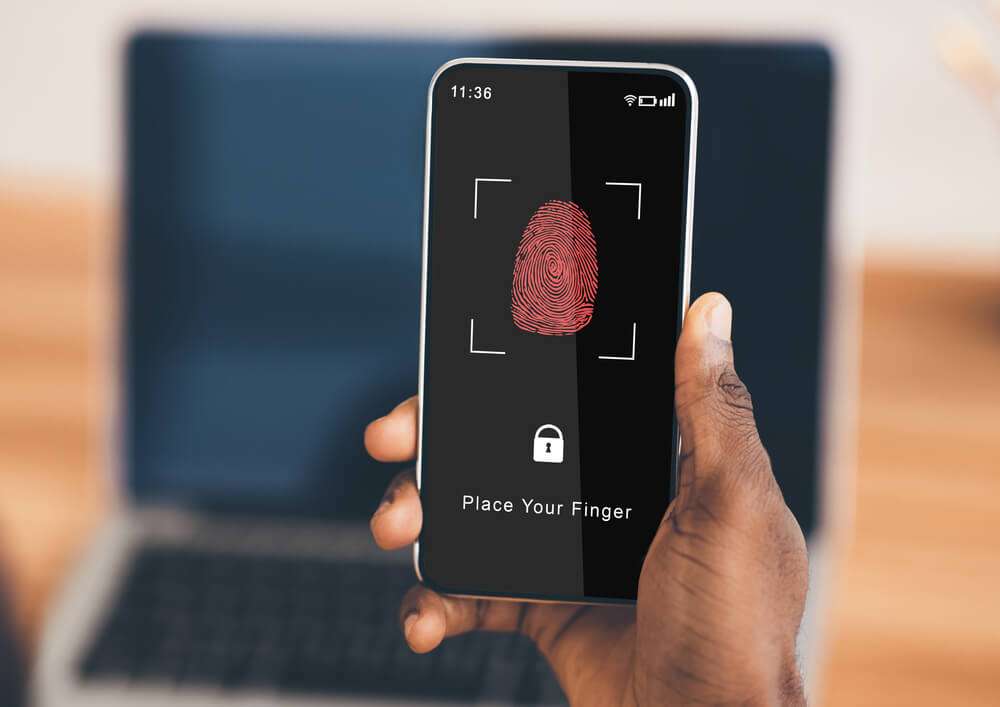 The Benefits Offered By Fingerprint Recognition Services
You can utilize various authentication methods when it comes to access control. The choice between key cards, passwords, PINs, and biometrics depends on your preferences and security requirements. Nowadays, state-of-the-art scanners can use the iris, the face, and fingerprints as forms of identification to restrict access in a building. 
Uniqueness
The best aspect of fingerprints is that they cannot be transferred. Each individual has a unique combination of tiny ridges and patterns on each finger, making them unique and personal. Therefore, even identical twins have unique fingerprints. Because each individual has a unique biometric identifier, fingerprints cannot be easily duplicated.
For this reason, it is the best option if you're concerned about employee attendance tracking. Fingerprint scans can prevent the practice of "buddy-punching," in which a colleague attempts to clock in for a tardy colleague. This enables your HR department to track the actual hours worked by each employee.
When fingerprint scanning is combined with a human resource management system, your HR department can automate attendance tracking, payroll management, and more tasks.
Increased Security
Numerous organizations are seeking additional authentication procedures for their access control systems in light of the possibility of stolen and duplicated keys. Thus, they can make it more difficult for intruders to enter a restricted area.
Due to the uniqueness of fingerprints, incorporating them into your building's access control systems can enhance its security. In addition, it can be used in conjunction with other authentication methods, such as an access card or a PIN, to bolster your security measures.
In addition, fingerprints are extremely difficult to duplicate or steal. They cannot be digitally transferred to another individual because their use requires a personal appearance. This is why fingerprint scans are utilized in government agencies, banks, and the healthcare industry.
Simplicity Of Use
If someone forgets their office door password or leaves their keys at home, they may need to contact management to be let in. In contrast, your fingerprint will always accompany you wherever you go. This makes it easier to use than alternative authentication methods.
In the workplace, fingerprint scanning can also eliminate the need to remember complicated passwords. Because password resets are often being done to maintain security, your employees might forget them easily. Worse yet, they may write it down on a notepad and leave it somewhere for onlookers to see.
Additionally, fingerprint scanning can expedite the authentication process. For example, employees can simply press their fingers on a fingerprint reader in the lobby instead of manually signing a logbook to track their timesheets.
Accountability
With a manual lock and key, it is impossible to determine who accessed a restricted area most recently. Moreover, whether it be information or an object of value, it is difficult to investigate without a starting point if something is lost in a significant room. Here, a fingerprint recognition access control can be of assistance.
Every user must register their unique fingerprint in the system so that they can determine who entered a room before an incident. Because fingerprints are unique, the evidence is difficult to refute.
In addition, fingerprint recognition can provide you with complete control over building access. For example, you can restrict access for outsiders and authorize many employees to enter restricted areas.
Cost-Effectiveness
Implementing fingerprint recognition requires an investment in a biometric system, but it offers a substantial security advantage. This decreases the likelihood of intrusion, theft, and burglary. In addition, when protecting sensitive assets, such as cash or property, the benefits outweigh the expenses.
A fingerprint scanner connected to a human resource management system can reduce your HR department's labor expenses. For example, the system will automate payroll processes instead of manually reviewing each employee's timesheet.
Over time, these processes are streamlined, affording your HR department ample time to focus on other crucial business matters. In addition, fingerprint scanners can be implemented immediately, unlike other security solutions that require specialized training.
Frequently Asked Questions
What Are the Different Kinds of Fingerprints?

Although each fingerprint is unique, they all fall into three broad categories:

The arch resembles a cross-section of a hill.
The teardrop-shaped loop.
The whorl, resembles a whirlpool.

How Precise Is A Fingerprint?

A fingerprint is almost 100% precise. Studies show that today's fingerprint scanners have advanced to the point where their accuracy can exceed 99 percent when using high-quality scanners.

Why Is A Fingerprint Considered The Best Form of Identification?

Fingerprints are an objective primary identification criterion because they are considered unique identifiers. Similarly, footprints could be used if a record is kept for some reason, as with some military personnel, or latent footprints could be obtained.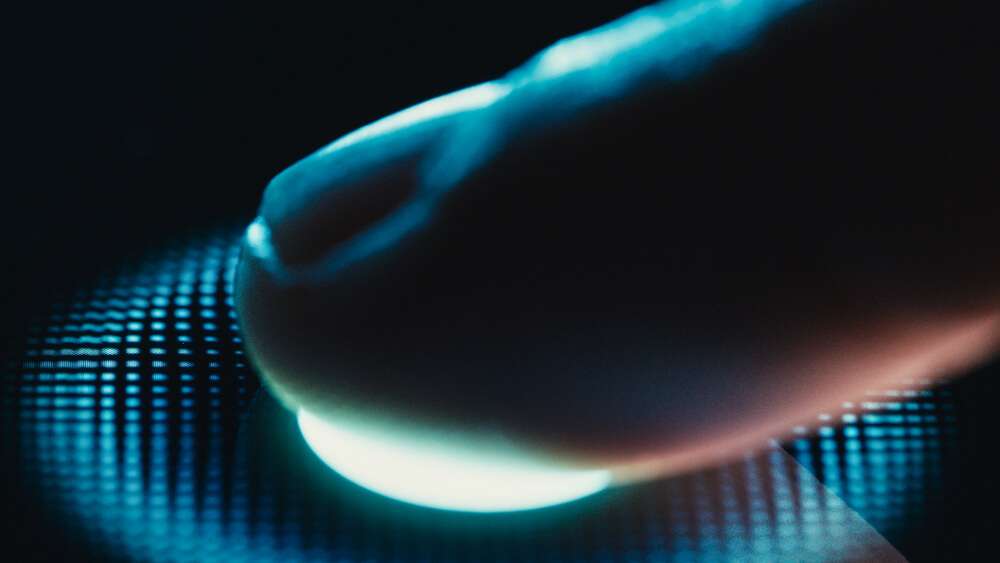 Trusted and Credible Fingerprinting Services
If your organization is interested in the benefits of fingerprint recognition, you can implement it today! It can be used in various methods, including as a form of access control and an efficient method for monitoring employee attendance. Fingerprint recognition readers are also user-friendly and cost-effective over time. In addition, these may be used with passcodes and access cards to increase security.
Rainbow Notary and Nuptials Officiants provide fingerprinting services that are among the most reliable and secure in the industry. Call us immediately if you have questions about Rainbow Notary and Nuptials Wedding Officiants or if you'd like a quote.
For Fingerprinting Services
Call Rainbow Notary And Nuptials Wedding Officiants
At (904)-724-6269 Now!
Rainbow Mobile Notary And Nuptials Wedding Officiants
491 West Forsyth Street, Suite 2, Jacksonville, FL 32202, United States
904-724-6269