Remote Online Notarization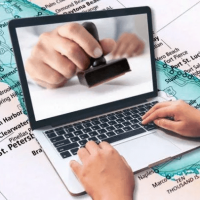 With innovation and legislation, Remote Online Notary came to Florida on January 1, 2020. At first I had little interest in the opportunity but then along came COVID19 and the pandemic changed so many things. With the ability to remotely notarize a document or a loan closing remotely whether the person is across the street or across the ocean, RON has paved the way for an unlimited opportunity for the client to "meet" with you virtually and for you to perform your Notary duties for them. 
The Remote Online Notary platforms have a KBA or Knowledge Based Authentication which verifies the signers identity along with credential analysis of drivers license or passport. Then the visual of the license or passport and the face to face video conference which is recorded and stored for 10 years keeps the transaction secured and verified. 
With a cell phone or a tablet or computer, the signer can be anywhere in the world  but the Notary must be in their jurisdiction which for us is Florida. I have signed for people in Australia, Mexico, Nigeria, Germany, Spain and France. I look forward to the RONs and seeing and meeting people all over the world. These documents are for American interests even though the signer may not be an American citizen. 
We have many requests for APOSTILLE work and we can accommodate you with same day service. We can have your remote documents to the Florida Secretary of State the same day and back on its way to you via FedEx. Our fees are reasonable time is money.  
I am happy to give you a test drive and show you how remote online notary works. Please email or call me and let us set up a session. 
I ENJOY what I do and as a REMOTE ONLINE NOTARY and I can do it ANYWHERE. ANYTIME. In the beginning, I underestimated the impact I could have, providing these services. Not to mention the amazing connections that I continue to make around the world.
Being an outstanding Notary is more than knowing the documents we're signing, it's being prompt, courteous and professional, putting signers at ease and building rapport while having a little fun and still ensuring the experience is smooth and efficient.
As a representative of Title, Lender and Escrow clients, I know that I am often the only person the client meets face to face and after a long career in luxury hospitality, I also understand the importance of service excellence and aspire to create as many relationships and friendships as I possibly can along the way!
Every transaction is of equal importance, whether it's a simple travel consent form, an expedited APOSTILLE or a last will and testament, I welcome the opportunity to be of service!
Presently signing online for Notarize, OneNotary and Nexsys Clear Sign, feel free to reach out for an appointment or book directly through my website.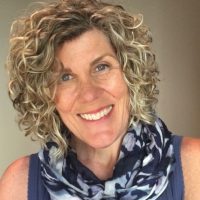 Serving Miami & Ft Lauderdale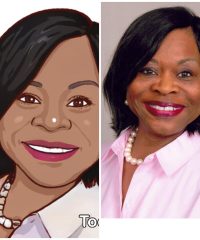 I have been a Notary since 2005.  I have 16 years of experience as a Mobile Notary Signing Agent.
I decided to start Warren Notary Services, LLC in 2020 to to put an exclamation mark on the work that I have been doing.  I enjoy being a Notary Public and providing services to my community.
I am retired and I continue to provide service because of the satisfaction that I receive when helping others.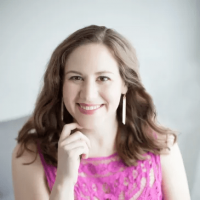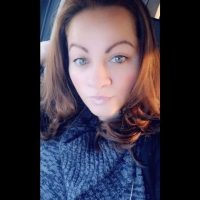 From the beautiful island of Puerto Rico, Lisa's parents came to New York City and that is the hometown of Lisa and her siblings. Lisa moved to Florida in 2007 to enjoy the Florida sunshine and a slower paced life to rear her family.
In search of her own wedding officiant, she found Rainbow Notary and Nuptials. Not only did Selecia perform her wedding but offered her a position with Rainbow as a Notary and Wedding Officiant. Lisa has been a Notary since 2018. Lisa and her wife, Maria, live in Kissimmee and share two grown daughters and a son. The most exciting news on top of being married is that their daughter is giving them their first grandchild.
Life is about sharing bonds and no one understands that better than Lis who believes that making every waking moments make life count. Her attention to detail as well as dedication to even the smallest of weddings performed something special. Lisa connects with her clients with confidence and peace of mind. Lisa enjoys music, her children, her soon to be grandchild, her pets and traveling with Maria.
How Remote Online Notary Works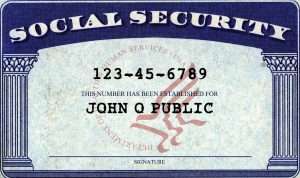 If you're changing your name, you'll want to change your name with the Social Security Administration so they can update their records and send you
Read More »
LuLu Dowd
11/9/2020
Working with Selecia has been such a blessing for me... She is kind, professional, funny, super knowledgeable, and super giving of her time, talents, and treasures...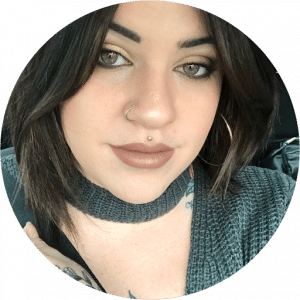 jessica mcclure
11/8/2020
Was a great wedding she did a wonderful job! Highly recommend
David Ellison
11/2/2020
Selecia was fun, easy, professional, inexpensive, quick... Perfect! Highly recommended!
Jessica Waddell Holbrook
8/12/2020
"Thank you for helping me make this surprise pop up b..."
Morgan Kennedy
6/15/2020
After having to defer our original plans for our cerem...

Jason Leighty
4/29/2020
"Selecia was great! She will be my go-to notary from her..."
Shawn Jasmin
4/17/2020
"I highly recommend Selecia! She took a very unique situ..."
Laura Bear
4/16/2020
"she came to our house to notarize something and wa..."
Stephanie Tufts
4/6/2020
"Selecia was amazing! We were in a bind during this C..."
Call us for personalized service. Free Consultation.
Wedding Officiants and Notaries are listed on the main menu with their direct line and email address. Complete the CONTACT FORM for inquires and free consultations.
Rainbow Notary and Nuptials Network
Hours
Mon 12:00 am – 11:45 pm
Tue 12:00 am – 11:45 pm
Wed 12:00 am – 11:45 pm
Thu 12:00 am – 11:45 pm
Fri 12:00 am – 11:45 pm
Sat 12:00 am – 11:45 pm
Sun 12:00 am – 11:45 pm