Jacksonville Wedding Officiants
By the power vested in me...
Being a Wedding Officiant is so much fun. It is exciting to meet the couples and plan the wedding. They want to know where and how long you have been an Officiant.
I began in 2018. My first wedding was a simple home wedding of friends. Next, was a beautiful ceremony at the St. Augustine Lighthouse with the reception at the Columbia Restaurant. The following one was at The Riverside House, by the Junior League. I handled the ceremony as well as the emcee for the reception. There are so many lovely venues in and around Jacksonville.
We have beautiful beaches at Atlantic, Jacksonville, St. Augustine and Ponte Vedra. Mickler's Landing is a favorite of many couples. Another favorite beach is up at Big Talbot Island's Boneyard Beach. The tree boneyard provides stunning photo opportunities. Just over the Nassau River is Fernandina and home to beautiful resorts of the Omni and Ritz-Carlton. I have done weddings at all of these beautiful places.
Back here in Jacksonville, there are so many beautiful parks: Stockton Park, Balis Park, Memorial Park, and the Jessie Ball-DuPont Treaty Oak Park. Each are unique and stunning. Some other lovey venues in town are: The San Marco Preservation Hall, The 5 Points Chapel and the Old St. Andrews Church. If none of these are to your liking, I have married many people in their own homes or gardens.
We now offer a unique setting at the Rainbow Wedding Chapel, across from the Duval County Courthouse in downtown Jacksonville. I am also a Justice Of The Peace in Florida. Sometimes people from other states are more familiar with that term when they are seeking someone to officiate their weddings. 
One of the most important things I want people to know is that-WE MARRY EVERYONE! We marry LGBTQ people, straight people, black people, white people, people of color, tall people, short people, of every ethnicity, from every Nation. We marry everyone with a valid marriage license. Love is LOVE and we LOVE to marry people. We have the capacity to marry you as a Notary, A Universal Life Church Ordained Minister or as a Justice Of The Peace.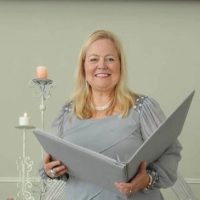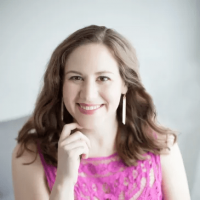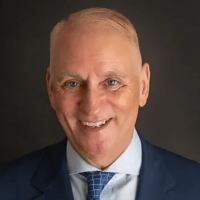 Dog-loving, devoted balcony gardener, armchair interior designer, conjurer of the exciting and daring, celebrating life's memorable moments with wit, class and style.
An Air Force brat, Eagle Scout and a Preacher's Kid (still a regular church goer), I've lived in seven states and England and France and now living in Jacksonville for the past 11 years.
I'm a detailed planner that always leaves the door open for those unexpected and unexplainable moments of joy.
Glenn has been a Notary and Universal Life Church Ordained Minster and can marry you in either capacity.  He is a favorite of many couples seeking an experienced Wedding Officiant.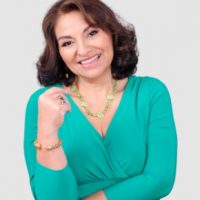 Florida Premarital Course
To improve your chances of success with your new relationship, we have teamed up with Dr. Liliana Wolf to offer you her Premarital class. Florida requires a premarital class if you want to skip the 3 day waiting period and save money on your license, check out her course 
here
.
There is a $50 non-refundable SAVE THE DATE DEPOSIT.
We accept PayPal-Venmo-CashApp-Check-Cash
All Major Credit Cards
LuLu Dowd
11/9/2020
Working with Selecia has been such a blessing for me... She is kind, professional, funny, super knowledgeable, and super giving of her time, talents, and treasures...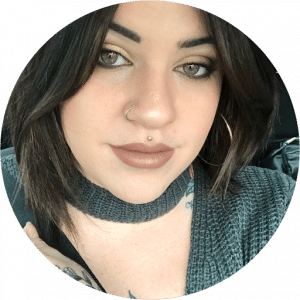 jessica mcclure
11/8/2020
Was a great wedding she did a wonderful job! Highly recommend
David Ellison
11/2/2020
Selecia was fun, easy, professional, inexpensive, quick... Perfect! Highly recommended!
Jessica Waddell Holbrook
8/12/2020
"Thank you for helping me make this surprise pop up b..."
Morgan Kennedy
6/15/2020
After having to defer our original plans for our cerem...

Jason Leighty
4/29/2020
"Selecia was great! She will be my go-to notary from her..."
Shawn Jasmin
4/17/2020
"I highly recommend Selecia! She took a very unique situ..."
Laura Bear
4/16/2020
"she came to our house to notarize something and wa..."
Stephanie Tufts
4/6/2020
"Selecia was amazing! We were in a bind during this C..."
Call us for personalized service. Free Consultation.
Wedding Officiants and Notaries are listed on the main menu with their direct line and email address. Complete the CONTACT FORM for inquires and free consultations.
Rainbow Notary and Nuptials Network
Hours
Mon 12:00 am – 11:45 pm
Tue 12:00 am – 11:45 pm
Wed 12:00 am – 11:45 pm
Thu 12:00 am – 11:45 pm
Fri 12:00 am – 11:45 pm
Sat 12:00 am – 11:45 pm
Sun 12:00 am – 11:45 pm