Real Estate by Rainbow Notary And
Nuptials Wedding Officiants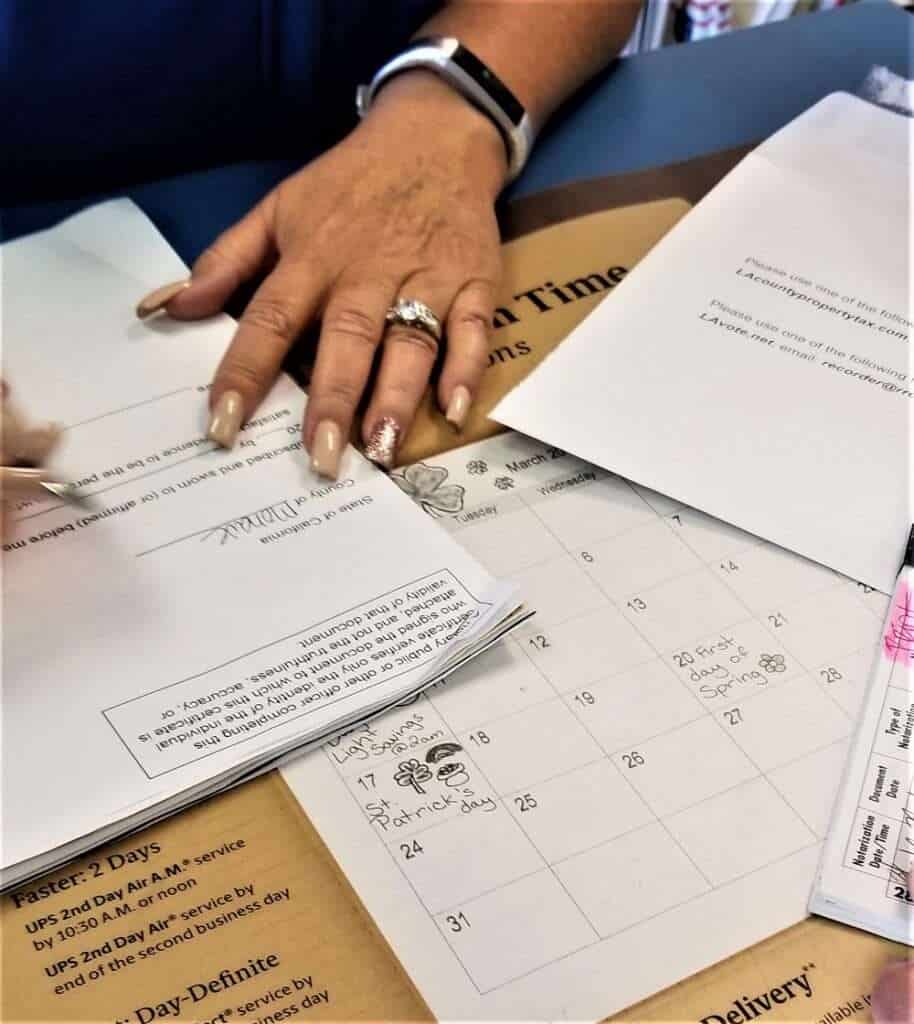 Purchasing a home is a significant and crucial step in accumulating wealth. However, finding the ideal home, getting preapproved, and haggling with the seller over a reasonable price all require a lot of work. As a result, you could think you're done after you get to the closing stage. However, closing is a very intricate process, and if the documentation is incomplete or contains errors like missing dates or signatures, your house purchase may be in jeopardy. Your title company will hire a real estate notary to facilitate the home closing. real estate notary Jacksonville Florida USA 
Are you looking for real estate notary services? Rainbow Notary And Nuptials Wedding Officiants offer real estate notaries. We perform all necessary searches and create all required legal papers in connection with property transfers and mortgages as part of our fully accredited real estate notary services.
Call Rainbow Notary And Nuptials Wedding Officiants
At 904-724-6269 Now!
What You Need to Know About Real Estate Notary
What Is A Real Estate Notary Public Signing Agent?
A notary public signing agent, also known as a real estate notary, is a person who guides borrowers through each piece of paperwork at the closing of their mortgage. Between 100 and 150 pages are typically included in loan paperwork packages, and many of these pages require signatures, initials, and dates.
A real estate notary public guides you through your loan documents and witnesses your signature. Additionally, a notary acknowledgment is for various sections of the loan documentation. Therefore, a real estate notary must also hold a commission as a notary public.
Why Is a Notary Public Required for Real Estate Documents?
Notaries are often governmental servants appointed by the governor of their state to:
Act as an unbiased observer of a transaction.
Check the identity of the signer.
Administer oaths.
Consider acknowledging legal papers, such as real estate deeds.
Perform other certification tasks outlined by state legislation.
The land records system keeps copies of several essential loan documents signed and notarized during a real estate closing. Some people refer to these legal documents as "recording devices." Some papers must have a notary stamp before being recorded to ensure their legitimacy.
Unfortunately, some criminals create and record phony deeds to steal real property. These fraudsters either coerce a duplicitous notary public into taking part or fake a notary's seal to fool the recording jurisdiction. Notarizing a document aids in preventing fraud, identity theft in the workplace, and other offenses.
A real estate document must meet other conditions to avoid rejection, even when the recording jurisdiction doesn't make any efforts to confirm the legitimacy of the paper. To ensure the new owner's property rights, professionals participating in the real estate transaction, including the notary, must meticulously execute these documents. Otherwise, any error could result in legal issues.
Who is Qualified to Notarize Real Estate Documents?
Each state sets the laws governing real estate transactions. For example, some states demand the presence of an attorney, cap the notary fee, demand extra licenses, or restrict who can handle particular loan product types.
Therefore, depending on where the property is, the professional at the closing may change. Buyers and sellers will coordinate with one of the following:
Agent for Title or Closing
You may need additional qualifications like title insurance or a closing agent license to notarize real estate documents.
Real estate lawyers
Real estate closing must be attended by or involve an attorney who has been admitted to the bar.
Notary Signing Agents/Loan Signing Agents
Commissioned notaries must undergo yearly background checks, complete a Signing Professionals Workgroup exam, and upgrade their E&O insurance to prefer loan signings. For buyers and sellers to close at times and locations that suit them best, title firms, lenders, and real estate attorneys frequently enter into contracts with these experts.
Which Real Estate Documents Require Notarization?
Notarization is only for some of the paperwork included in a real estate closing package. Most documents included in a standard loan purchase are forms and disclaimers, which you can acknowledge with the borrower's signature alone. Here are some of the real estate documents that require notarization:
Deeds.
Trust deed or mortgage
Affidavits.
Authority of Attorney.
What happens if a real estate document needs to be Notarized correctly?
Absolute ownership and lien rights over property are established by the real estate documents signed, notarized, and registered. Professionals such as notary signing agents take great care to conduct the procedure by their state's regulations. Incorrect execution of these documents may result in delays, cancellations, and financial liabilities. The recorder will likely reject the paper if the deed or other instruments are not adequately notarized and comply with all recording requirements.
A title company or real estate lawyer must spend time and money correcting a notary's error, and the notary signing agent is likely to lose business. In the worst instance, the notary could be held accountable for negligence, lose their commission, and go bankrupt.
Frequently Asked Questions
What Does A Real Estate Notary Public Do?
A notary signing agent is essential to the property purchase process since they ensure the closing is done correctly. Additionally, they make sure that all of the paperwork is in order. A real estate notary's duties include the following:
Verify the signatures on the closing paperwork are those of the homeowners.
Please verify that the signer can read and understand the documents or that a third party can interpret them accurately.
Ensure all documents' signatures, initials, and dates are correctly done.
Correctly notarize the documents.
Make sure the title firm receives the paperwork back.
Notaries will occasionally travel to the borrower's residence to expedite remote closings. They do not, however, provide advice regarding the loan or express an opinion regarding the details of the closing documents.
Can A Real Estate Agent Be A Notary Public?
Yes, a real estate agent can also act as a notary signing agent, but they must adhere to specific requirements. For example, they must first possess the notary license that their state demands. Additionally, they are not allowed to have a financial stake in the initiative. Therefore, they cannot serve as both the notary signing agent and the real estate agent for a mortgage transaction. Nevertheless, real estate agents can generate additional revenue by becoming notaries, provided no conflicts of interest exist.
How Can I Locate a Real Estate Notary Near Me?
Selecting the right real estate notary when closing on a home is crucial. Your house purchase could be at risk if the notary makes a mistake. Your title firm may select a real estate notary from a list of suitable applicants, or they may have a regular real estate notary with whom they operate. However, you can also choose the real estate notary of your choice. The National Notary
Affordable Real Estate Notary Services
A real estate notary ensures that all documents are correctly signed, making them an essential component of the closing process. In addition, it helps you avoid careless errors that might delay the closing or even result in the loss of your house purchase.
Rainbow Mobile Notary And Nuptials Wedding Officiants can help you with the closing papers for your real estate deal. We can guarantee a smooth and stress-free transaction because a team with years of experience supports us. Being on the cutting edge of this technology is something we like. We offer a wide selection of services for your remote signing experience to be quick and easy. So get in touch with us now to schedule an appointment.
To Schedule An Appointment,
Call Rainbow Notary And Nuptials Wedding Officiants
At 904-724-6269 Now!
Rainbow Mobile Notary And Nuptials Wedding Officiants
491 West Forsyth Street, Suite 2, Jacksonville, FL 32202, United States
904-724-6269