Adoption Documents by Rainbow Notary and Nuptials Wedding Officiants
Adoption is the emotional, social and legal process where children not raised by their biological parents become permanent and total legal members of another family while retaining genetic and psychological ties to their birth family. Adoption Documents Assistance Jacksonville Florida USA
Adopted children do not lose their genetic or psychological ties to their biological families. Still, they do become complete and permanent members of the family of their adoptive parents in the eyes of the law. The process of adoption differs from state to state. There are certain adoption documents to be complied with to adopt a child legally.
Call Rainbow Notary and Nuptials Wedding Officiants if you are looking for assistance with adoption documents or are interested in acquiring additional information regarding the adoption services they provide. We are here to help complete adoption documents and ensure everything goes smoothly.
Do You Want To Know About The Adoption Process?
Contact Rainbow Notary And Nuptials Wedding Officiants At (904)-724-6269 Now!
What Documentation Do I Need to
Adopt a Child in Florida?
Adopting a child in Florida is a life-changing experience for everyone involved, especially the child. It's a beautiful example of a birth mother and adoptive couple working together to give a child a loving and nurturing home. Rainbow Notary wants to ensure that your adoption experience is everything you wanted, hoped for, and deserve.
The adoption qualifications you must meet as a prospective parent in Florida will vary depending on the kind of adoption you choose and the adoption professional you work with. There are, however, some general Florida adoption documents that all adoptive parents must follow.
Adopting procedures, requirements, and regulations can sometimes appear daunting to a prospective adoptive parent or a pregnant woman considering adoption in the Sunshine State.
All About Adoption In Florida
To process adoption in Florida, you must become familiar with the state's adoption laws. The following guidelines provide information on Florida's basic adoption laws and policies.
1. Requirements For Adopting A Child
A single adult or a married couple may adopt together. A married person may file an adoption petition without a spouse in the case of a stepparent adoption or when the court excuses the spouse's failure to agree to the petition or consent to the adoption.
2. Adoption Costs For Adoptive Families in Florida
The state of Florida regulates the costs that adoptive parents may incur during the adoption procedure. There are fees to be reviewed by the adoption entity or paid by the adoptive parents by the adoption entity. Expenses incurred by the birth parent during pregnancy and up to six weeks postpartum, including:
Living Expenses Of The Mother The birth mother's reasonable living expenses when she cannot provide due to unemployment, underemployment, or disability. These costs include rent, utilities, basic telephone service, food, toiletries, essential clothing, transportation, insurance, and expenses associated with the mother and child's health and well-being.
Essential Medical Costs These include processing services, investigator fees, the preliminary home study, the final home investigation, etc.
Court Filing Fees, Court Costs, and Litigation Costs
Expenses For Birth Certificates And Medical Records
Legal Representation Fees This refers to fees for adoption-related contact with the parents, including clerical support, transportation, the transmission of funds, arrangement of appointments, and lodging.
Counseling Costs Incurred By Parent Or Prospective Adoptive Parents Suppose the adoptive parents go through a professional, licensed child-placing agency or the Department of Children and Family Services. In that case, the parents must pay all these services, including fees for conducting the home study, counseling, and the post-placement investigation.
Submission Of Signed Affidavit
Prospective adoptive parents must submit a signed affidavit that details all financial transactions, including professional and legal fees. For each itemized legal or counseling fee, the affidavit must also include the service rendered, the date the service was effected, the time required to render the service, the person or entity causing the service, and the hourly rate charged. In addition, if any expenses were covered by health insurance, Medicaid, or Medicare, this information must also be included in the affidavit.
Included in the affidavit are any expenses or receipts that were incurred in connection with the following:
The birth of the child
The placement of the child with the adoptive family
The medical care or hospitalization received by a mother or child
The mother's costs of living
Other services relating to the adoption received by or on behalf of the adoptive parents, adoption entity, the birth parents, the child, or any other person.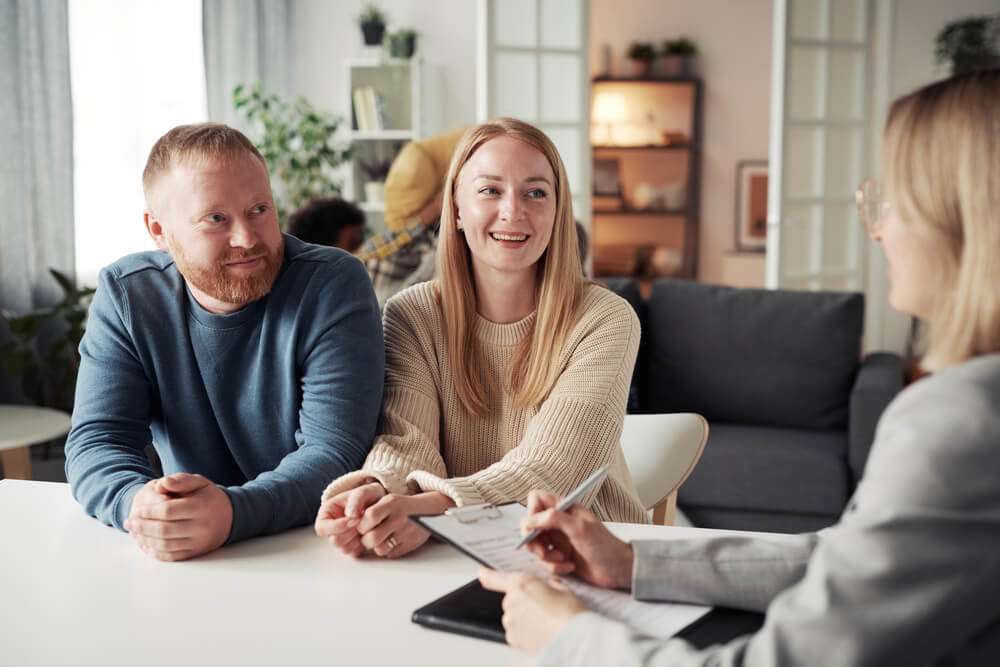 The Different Kinds Of Adoption
1. Domestic Infant Adoption
Domestic infant adoption is the most well-known form of adoption in the United States. This occurs when the birth mother or parents voluntarily give up their parental rights and agree that their child is placed with an adoptive family. Birth parents may relinquish parental rights to:
Adoption agency personnel
Governmental adoption agencies
Independent adoption agencies
An attorney
In this type of adoption, the child and prospective adoptive parents reside in the US as opposed to the child being adopted from a foreign country. In most infant adoptions, the birth mother or parents select the adoptive parents.
Most domestic infant adoptions today are partially open, if not entirely honest. In open adoptions, the birth parents maintain contact with the adoptive family and child for the duration of their life. However, each family must sign a contract agreeing to the degree of openness and the adoption's terms. This legally binding agreement is known as a post-placement contact agreement.
2. Foster Care Adoption
Foster care adoption is when a child from foster care whose biological court has removed parents' rights. The child's foster parents or another adoptive family may adopt the child. Families who wish to pursue a direct adoption from foster care are only sometimes required to become approved foster parents first; however, some states include this as one of their eligibility requirements. Foster-to-adopt is a foster-parent adoption pursued by families who become foster parents to adopt.Adoption from foster care is an excellent option for the following types of families:
Foster parents of a child who cannot return to their biological family (foster-to-adopt)

Families seeking adoption, regardless of age, race, gender, or special needs
Families who wish to help a child without a home
A wide range of children are available for adoption through the state's foster care system. Adopting a baby from foster care is not common because birth parents are given time to modify their behavior, and the child is frequently no longer an infant by the time parental rights are terminated. Most children in foster care are older than two, and many are more senior than eight.
There are also differences in race, gender, and medical history among foster children. In addition, it is common for foster kids to have development and attachment issues because of the abuse and neglect from their biological parents and their experience in the state's foster care adoption system. Therefore, adoptive parents-to-be must be prepared to assist children with behaviors stemming from this trauma.
3. International Adoption
Adopting a child from another country is called international adoption, also known as intercountry adoption. These children are typically from orphanages and are up for adoption because their birth parents could not care for them due to financial, legal, or emotional difficulties.In recent years, international policies have contributed to a decrease in the number of children adopted internationally; however, adopting a child internationally is still a perfectly reasonable choice for prospective parents.International adoption may be appealing to the following people:
People who want to raise a child from another culture
Families seeking to adopt regardless of age Individuals who do not wish to communicate with their child's birth parents
Families should brace themselves for an uncertain medical history.
Those seeking more predictable wait times and adoption costs
Requirements For International Adoption
Adoptive families must meet requirements under US law before beginning the international adoption process. The primary international adoption requirements of the United States Citizenship and Immigration Services (USCIS) are as follows:
You and your spouse are both citizens of the United States.
You and your spouse jointly adopt the child (even if separated).
You must be a minimum of 25 years old if unmarried.
An international home study, criminal background checks, fingerprinting, and other documentation determine whether your family is suitable to raise a child.
To adopt internationally, your family must also meet the requirements of your home state and the foreign country you wish to adopt, which can differ significantly.
Domestic Infant Adoption Versus Adoption Through Foster Care
As with all forms of adoption, a foster family adoption presents its unique challenges and considerations. Foster care adoption has many advantages over private domestic adoption, but there are significant differences.
Similarities
You will provide a home for a child in need through private and foster care adoption. You will have full parental rights, while the birth parents' rights will be terminated. You will be able to indicate the types of adoption situations for which you are willing or equipped. Before you are eligible to adopt a child, you must first complete a home study.
Differences
If you are interested in adopting a baby, you may want to consider private domestic adoption; however, adopting an older child from foster care is more likely. Adoption through the U.S. foster care system is the least expensive option; domestic infant adoption can include agency fees, advertising and matching services, medical payments, and other expenses typically covered in a foster care adoption. In a foster care adoption, you will likely raise a child exposed to abuse, neglect, or attachment issues. In domestic infant adoption, this is typically not the case.
Frequently Asked Questions
How Does Foster Care Adoption Work?

Before understanding U.S. foster adoption, you need to know the foster care system's goals and how kids are turned over to foster care in the first place.

A child may be put in a foster home if their parents don't care for them, hurt them physically, use drugs, etc. When a child goes into foster care, the main goal is to get them back to their parents as soon as it is safe. A judge will give the biological parents a plan for reunification that tells them what steps to take to make this happen, and a state caseworker will help them follow this plan.

Suppose the biological parents don't finish the reunification plan after a certain time. In that case, their rights as parents will be taken away, and the child will be able to be adopted.

In the meantime, the child will be looking for a permanent family. Relatives are often the first choice. If no family member is willing to adopt the child, the foster family often gets the next chance (called "foster to adopt"). If the foster family doesn't want to or can't adopt the child at this point, the child is called a "waiting child" until a permanent home is found for them. This is when the state will look for families who want to adopt a child from the foster care system in their state.

What Are The Florida Adoption Requirements?

You can adopt a child from Florida if you are married or single, already a parent or have never been a parent, in your 60s or your 20s, a renter or a homeowner, of modest means or wealth. But unfortunately, the truth is that no one type of person can be a prospective adoptive parent.

What Makes Adoption Challenging?

One of the most common concerns people have about adoption is the cost. In many domestic adoptions, adoptive parents pay for the birth mother's pregnancy and birth-related medical expenses. In addition, many adoptive parents must also pay adoption agencies or lawyers to assist them with the adoption process.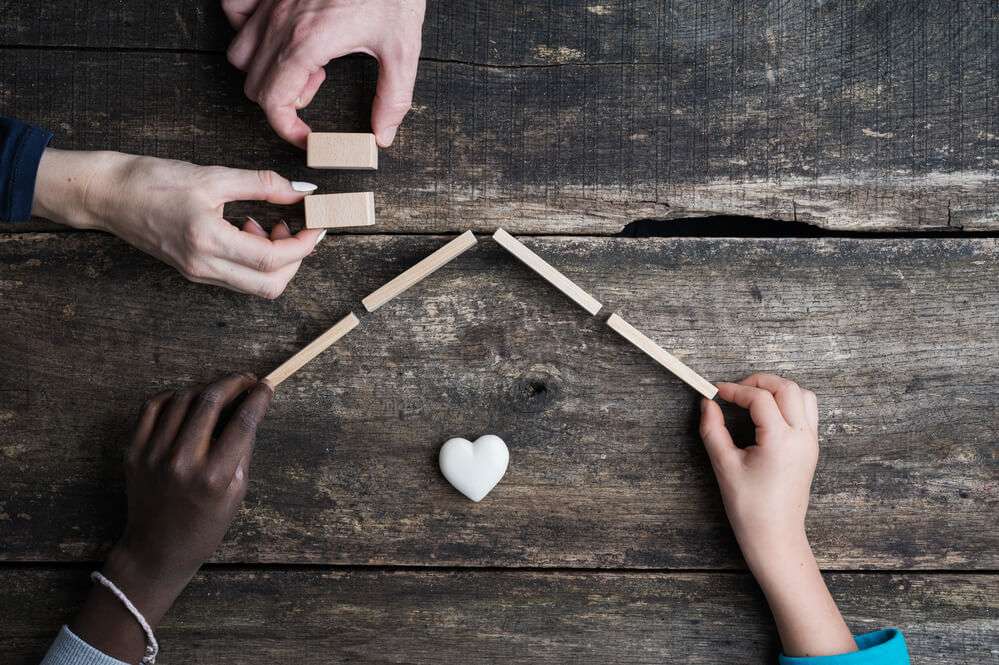 Reliable Processing For Adoption Documents
The child who is adopted and the parents who choose to raise them can benefit tremendously from the act of adoption. Imagine the impact it would have on someone's life if you allowed them to become full and permanent family members in the eyes of the law. The steps that must be taken to adopt a child are different in every state. One must submit the appropriate paperwork to adopt a child following the law.
Call Rainbow Notary and Nuptials Wedding Officiants if you need assistance with adoption documents or if you are interested in acquiring more information about the adoption services that they provide and would like to do so. We are here to assist in completing any adoption paperwork and ensuring everything goes off without a hitch.
Estate Planning
Are You Looking For Help With The Adoption Process?
Contact Rainbow Notary And Nuptials Wedding Officiants
At (904)-724-6269 Now!
Rainbow Mobile Notary And Nuptials Wedding Officiants
491 West Forsyth Street, Suite 2, Jacksonville, FL 32202, United States
904-724-6269