Loan Signings by Rainbow Notary And
Nuptials Wedding Officiants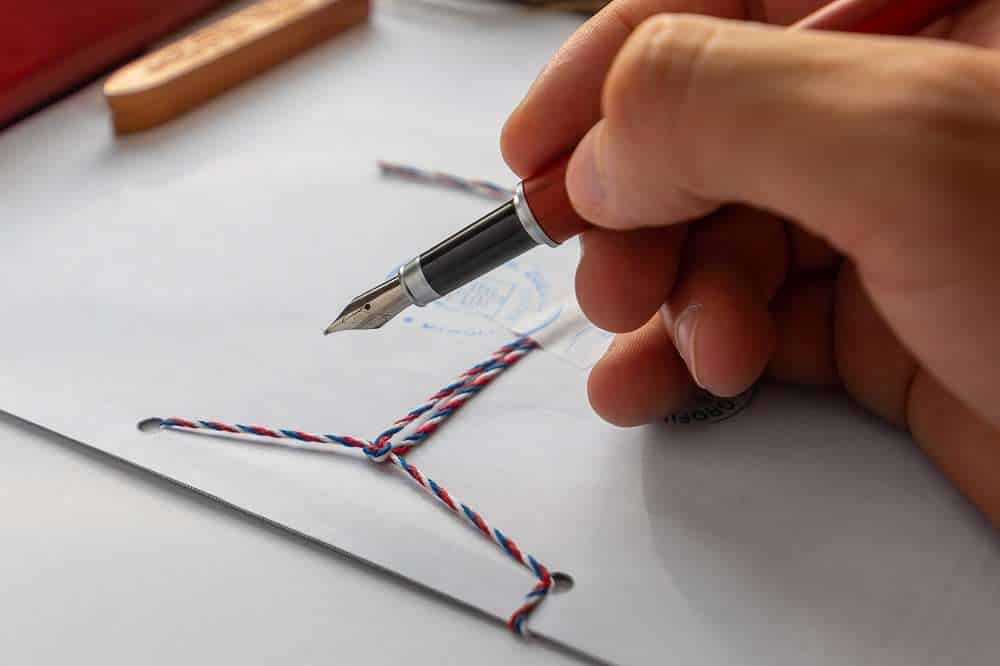 Even though not all notaries public are signing agents, did you know that all signing agents are not notaries public? There are around 4.4 million notaries in the country, many of which also serve as loan signing agents. The services of a notary or signing agent are frequently in great demand in corporations and businesses. No matter the setting—a corporate office, a bank, or a car dealership—having a notary who can attest to and verify legal papers is crucial to a productive and efficient workplace. Loan Signing Agent  Jacksonville Florida
If you require assistance with Loan Signing Agent Florida or other notary services, don't hesitate to call Rainbow Notary And Nuptials Wedding Officiants today. We're here to assist you in finishing the project correctly.
Contact Rainbow Notary And Nuptials Wedding Officiants
At 904-724-6269 Now!
What You Need to Know About Notary Signing Agent
What is a Loan Signing Agent?
Loan signing agents (LSAs) and notaries offer essential services for legal transactions. The financial and legal documentation associated with loan documents is notarized and certified by a loan signing agent. A public official with the authority to confirm and witness signatures on legal documents is known as a notary.
A notary public is required during contract administration. Listed below are a few examples of the standard documents from various businesses that call for a notary:
Deeds, loans, mortgage closing papers, and transfers of car titles are examples of financial services.
Legal services include affidavits, trusts, powers of attorney, and custody agreements.
Business services: leases, development agreements, and employee contracts
What Distinguishes a Notary Public from a Loan Signing Agent?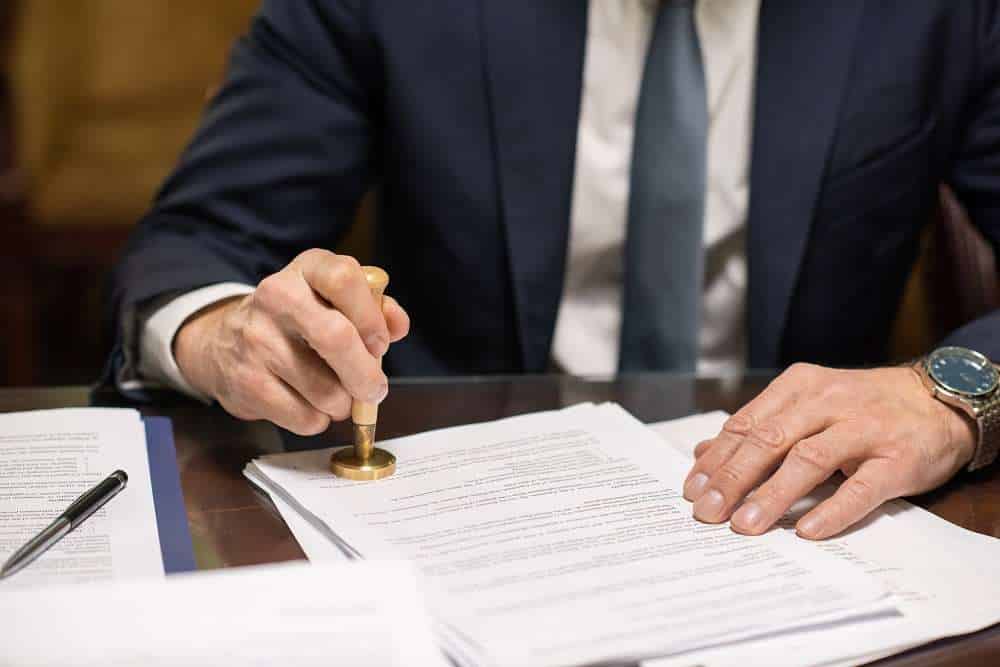 Although not all notaries are loan signing agents, all signing agents are. Additional training and certification are needed to become an LSA. Considering the breadth of a notary's duties, they stamp several documents. On the other hand, LSAs are skilled at processing loan paperwork. The mortgage and financial services sectors frequently include more intricate and delicate transactions, where an LSA's experience is advantageous.
Like a notary, LSAs are not to give legal counsel, define words, or interpret the documents they assist with in the long run. They are to help with document handling and processing during the loan's closing stages. Additionally, LSAs must undergo background checks yearly because they can access borrowers' personal financial information. It helps protect consumer information and helps stop mortgage fraud. LSAs are processing loan document packages in addition to these regular background checks. It entails printing loan documents accurately, returning signed copies by mail, and adhering to any other instructions sent by the lender or title business.
What Are the Notary Signing Agent Mistakes?
People make errors. You cannot always be correct. However, you may avoid most mistakes with practice and effective procedures. Here are the most common errors that notary signing agents make so that you can watch out for them.
1. Missing Signature
Tab the pages that need signatures if you are fortunate enough to receive the package beforehand so you will get one. Before leaving the signing and before you drop, thoroughly examine each page.
2. Wrongly Filled out Acknowledgement
Ensure that the county, state, date, and borrower's name are all correctly entered. If a correction is necessary, add a line through the mistake and initial it. In addition, the borrower's name, any middle initials or suffixes, and any other text, such as trustee or power of attorney, should all be spelled correctly.
3. The Font is Reduced in Size
A twin tray printer gets rid of this error. Legal paper is typically a suitable substitute if you don't have a dual-tray printer, but you should confirm with your client first. Your papers' font size changes when they shrink to fit the letter-size paper, and many counties have minimum font specifications. This error typically results in the county rejecting the paperwork for recording, necessitating travel back to the borrower.
4. The Notarial Seals are Illegible
Ensure your notary stamp is inked, and keep an extra ink bottle handy. Next, you must figure out how to fix the problem if your authorization and the complete seal need to be more readable. The best option is to start over and swap your copy for the borrower's copy. If a manuscript is required, you can either add an acknowledgment to the document or cross out the unreadable notary stamp imprint and stamp again.
5. Additional Items are not Collected
Make sure you have read your instructions carefully and have determined whether anything more is necessary. Including the package when returning items like ID copies, credit card statements, death certificates, and powers of attorney. If payment is due, confirm whether a personal or certified check is needed and to whom the information must be made payable.
Affordable Notary Services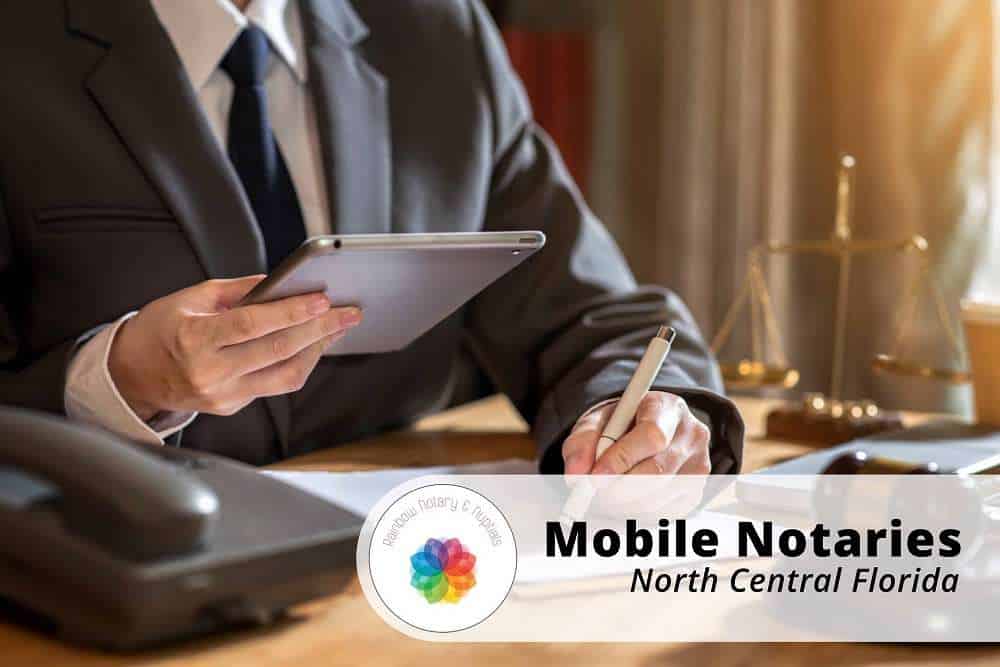 While notary public services and loan signing agents both have many duties in common, loan signing agents are given more responsibility for the documents they monitor and certify. A loan signing agent can assist you with closing loan or mortgage records while preventing mistakes or delays.
Rainbow Notary And Nuptials Wedding Officiants offer online notary signing agents services that allow you to generate, modify, sign, and notarize mortgage and loan paperwork needs. To find out more about how we can assist you with your loan and mortgage paperwork needs, get in touch with us today for your Loan Signing Agent Florida needs!
To Schedule An Appointment,
Call Rainbow Notary And Nuptials Wedding Officiants
At 904-724-6269 Now!
Rainbow Mobile Notary And Nuptials Wedding Officiants
491 West Forsyth Street, Suite 2, Jacksonville, FL 32202, United States
904-724-6269