Miami and Ft Lauderdale Wedding Officiants
By the power vested in me...
What are your first thoughts of your Wedding Day? Many ideas come to mind, what are you going to wear?, what is the décor or style going to look like? Should I get a DJ? Wedding Planning is hard. With a surprise emoji! How do I get there! Wedding details like save the date and flowers are usually the top first things couples think of.
Wait?  Who is going to marry us? What do you call the person who marries you?
At the courthouse they don't use the word wedding officiant as the person who performs the wedding ceremony. As a general Notary for the State of Florida, I came upon officiating marriages, and fell in love with being part of your big day! Uniting two people for love, being the first in creating that unify a coherent whole by solemnizing LOVE. 
Love isn't Perfect. But for those brief minutes where you and your partner in life are standing together, all is Perfect!
For me, the gathering love at your wedding will always be special and memorable. The union isn't a fairytale or a storybook, and it doesn't always come easily. Love is overcoming obstacles, facing challenges, fighting to be together, holding on and never letting go. Allow me to start your lives together with this short word, easy to spell, difficult to define and impossible to live without. Love is work, but most of all, love is realizing that every hour, every minute, every second of it was worth it because you both did it together.  
Makeup Artist/Spray tanning  
As a MUA for 12 years, I enjoy the few hours just before you walk down those nervous steps, feeling your best. And knowing your hair and makeup is done with care and perfection. I know that your wedding day is joyful, and as a makeup artist I can be the part of your day to feel complete. We can take the time to go over details to make you feel comfortable and as one less thing to worry about.
And to complete that look, a natural Florida glow can't hurt. The photographs are for a lifetime, that moment you see yourself with that beautiful smile and that instant shine, all made complete with love.  Patti
A one stop shop, Allow me to help you with all your wedding resources. Supporting small businesses, I work with a local photographer who is great with lighting, indoors or outdoors.
I also work with a local wedding cake creator. She can create any design, shape, or style.  And lastly, let's not forget about your flowers!
To my couples,
This is a time of joy and emotions make this journey worth remembering.  It goes fast! Your wedding day is here. If you think back and all you did to get there, you want to smile, laugh and say "you remember that day we picked out those shoes"
Have Fun along the way! Please!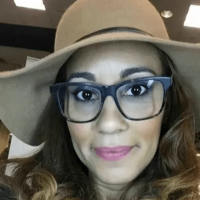 Serving Miami & Cutler Bay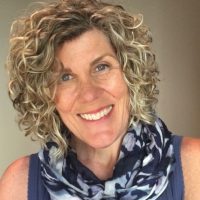 Serving Miami & Ft Lauderdale
SouthFloridaRainbows
Did you know that Florida is one of only three states that allow notaries public to officiate a wedding? In addition to Maine and South Carolina, Florida allows certified and commissioned notaries to perform a marriage ceremony for individuals with a valid, Florida marriage license.
I performed my first wedding ceremony in 2001 and, until recently, had forgotten how much I enjoy celebrating these special occasions! We have the capacity to marry you as a Notary Public or as an ordained Universal Life Church Minister.
We have no shortage of public, and private places on beautiful beaches and parks in the Greater Fort Lauderdale & Hollywood, Florida area.
Love is love, let's do it your way!
Plan it today.
"The best thing to hold onto in life is each other."—Audrey Hepburn
Florida Premarital Course
To improve your chances of success with your new relationship, we have teamed up with Dr. Liliana Wolf to offer you her Premarital class. Florida requires a premarital class if you want to skip the 3 day waiting period and save money on your license, check out her course 
here
.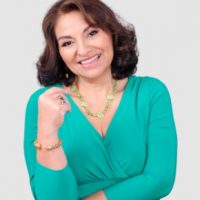 There is a $50 non-refundable SAVE THE DATE DEPOSIT.
We accept PayPal-Venmo-CashApp-Check-Cash
All Major Credit Cards
LuLu Dowd
11/9/2020
Working with Selecia has been such a blessing for me... She is kind, professional, funny, super knowledgeable, and super giving of her time, talents, and treasures...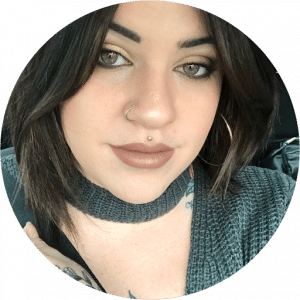 jessica mcclure
11/8/2020
Was a great wedding she did a wonderful job! Highly recommend
David Ellison
11/2/2020
Selecia was fun, easy, professional, inexpensive, quick... Perfect! Highly recommended!
Jessica Waddell Holbrook
8/12/2020
"Thank you for helping me make this surprise pop up b..."
Morgan Kennedy
6/15/2020
After having to defer our original plans for our cerem...

Jason Leighty
4/29/2020
"Selecia was great! She will be my go-to notary from her..."
Shawn Jasmin
4/17/2020
"I highly recommend Selecia! She took a very unique situ..."
Laura Bear
4/16/2020
"she came to our house to notarize something and wa..."
Stephanie Tufts
4/6/2020
"Selecia was amazing! We were in a bind during this C..."
Call us for personalized service. Free Consultation.
Wedding Officiants and Notaries are listed on the main menu with their direct line and email address. Complete the CONTACT FORM for inquires and free consultations.
Rainbow Notary and Nuptials Network
Hours
Mon 12:00 am – 11:45 pm
Tue 12:00 am – 11:45 pm
Wed 12:00 am – 11:45 pm
Thu 12:00 am – 11:45 pm
Fri 12:00 am – 11:45 pm
Sat 12:00 am – 11:45 pm
Sun 12:00 am – 11:45 pm