Jacksonville Mobile Notaries
I am a native of Georgia. I spent 25 years in the railroad industry of Communications and Signal Maintenance and Installations. After retirement I moved to Jacksonville in 2004 and have enjoyed the First Coast. I enjoy golf as a spectator, player and volunteer for the professional tournaments. I have been married to Patricia since 2014 and we reside in Jacksonville. I love cruising and traveling especially to Mexico where my sister resides. I keep my passport ready for fun adventures. Having created Rainbow Notary And Nuptials in 2018, I have enjoyed the people we have assembled and the people we meet and marry. It is a pleasure to be of service and to help people in so many different ways.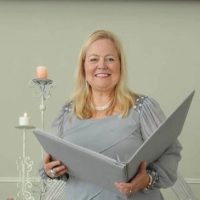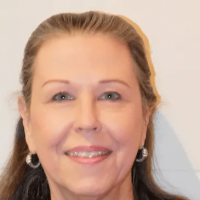 Elizabeth Wilson is a fifth generation Floridian. She is retired from health care. As an amateur genealogist, she has gained membership in 15 lineage-based societies and enjoys helping others with their research. She is an active volunteer in many community activities. Being a wedding officiant, as both a Notary Public and as a minister of the Universal Life Church, is her great joy, especially in planning creative wedding ceremonies.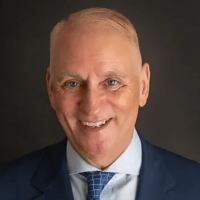 Dog-loving, devoted balcony gardener, armchair interior designer, conjurer of the exciting and daring, celebrating life's memorable moments with wit, class and style.

An Air Force brat, Eagle Scout and a Preacher's Kid (still a regular church goer), I've lived in seven states and England and France and now living in Jacksonville for the past 11 years.

I'm a detailed planner that always leaves the door open for those unexpected and unexplainable moments of joy.
David Amin Baumann was born in Baltimore, MD but has lived in Jacksonville for over 25 years. He has been married for 14 years and has a son, 13, and a daughter, 5. He is a huge movie buff, loves football, and interacting with people and children. Along with being a Notary Public, David co-owns Maddy D's Café in Downtown Jacksonville with his talented wife Kea. She is the creator of the beautiful cookies that are a work of art. It is located directly across from the Duval County Courthouse at 440 West Adams Street in Downtown Jacksonville. Owning his own shop has always been a dream and now he is living the dream every day!
Stop in for ON SITE at Matty D's for all of your Notary needs Monday through Friday from 7 a.m. until 2 p.m.
Located inside Maddy D's Cafe'
Directly Across from the Duval County Courthouse

Monday through Friday
7 a.m. until 2 p.m.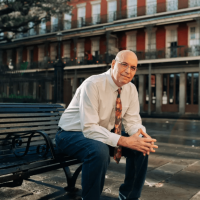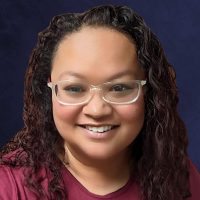 LuLu Dowd
11/9/2020
Working with Selecia has been such a blessing for me... She is kind, professional, funny, super knowledgeable, and super giving of her time, talents, and treasures...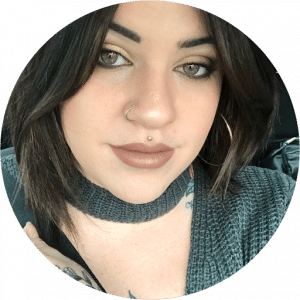 jessica mcclure
11/8/2020
Was a great wedding she did a wonderful job! Highly recommend
David Ellison
11/2/2020
Selecia was fun, easy, professional, inexpensive, quick... Perfect! Highly recommended!
Jessica Waddell Holbrook
8/12/2020
"Thank you for helping me make this surprise pop up b..."
Morgan Kennedy
6/15/2020
After having to defer our original plans for our cerem...

Jason Leighty
4/29/2020
"Selecia was great! She will be my go-to notary from her..."
Shawn Jasmin
4/17/2020
"I highly recommend Selecia! She took a very unique situ..."
Laura Bear
4/16/2020
"she came to our house to notarize something and wa..."
Stephanie Tufts
4/6/2020
"Selecia was amazing! We were in a bind during this C..."
Call us for personalized service. Free Consultation.
Wedding Officiants and Notaries are listed on the main menu with their direct line and email address. Complete the CONTACT FORM for inquires and free consultations.
Rainbow Notary and Nuptials Network
Hours
Mon 12:00 am – 11:45 pm
Tue 12:00 am – 11:45 pm
Wed 12:00 am – 11:45 pm
Thu 12:00 am – 11:45 pm
Fri 12:00 am – 11:45 pm
Sat 12:00 am – 11:45 pm
Sun 12:00 am – 11:45 pm