Fraud is a common occurrence when signing documents, but you can avoid it by having a notary public present. The notary will insist that signatories provide identification, scrutinize the documents for accuracy, and ensure that no one is signing under duress. However, traveling to an off-site location can be challenging for notarization. Instead, consider using a mobile notary public, which benefits everyone in the transaction.
Are you looking for mobile notary services and Wedding Officiant Services in Jacksonville, Florida? Rainbow Notary And Nuptials Wedding Officiants offer Jacksonville, Florida, Mobile Notaries, and wedding officiants services. 
How to Find a Mobile Notary and Wedding Officiant Services in Jacksonville, Florida
Rainbow Notary and Nuptials offers professional notary public and wedding officiant services in Jacksonville, Florida. Here are tips for finding a notary public and wedding services before your wedding day.
The days of traveling to the bank to meet the notary are long gone. You won't ever need to wait in line again since mobile notaries and wedding officiants will come to you, saving you time and money. Mobile services Notaries go to you and ensure that every stage of the signing procedure is carried out correctly and legally, going well beyond just signing your marriage license and stamping other related matrimonial documentation. Mobile notaries and wedding officiants can meet you wherever you are—at home, work, or the nearby Starbucks.
Competencies and Specialization
Verify the credentials of the notary and the wedding officiant to ensure they are a good fit for your requirements. On their websites or business cards, notaries and wedding officiants should make their credentials and specialties available to the public. If you need a notary public plus a wedding officiant for marriage ceremonies, you should usually choose someone with training and experience. Doing this decreases the possibility of error and promotes a smooth service for all parties.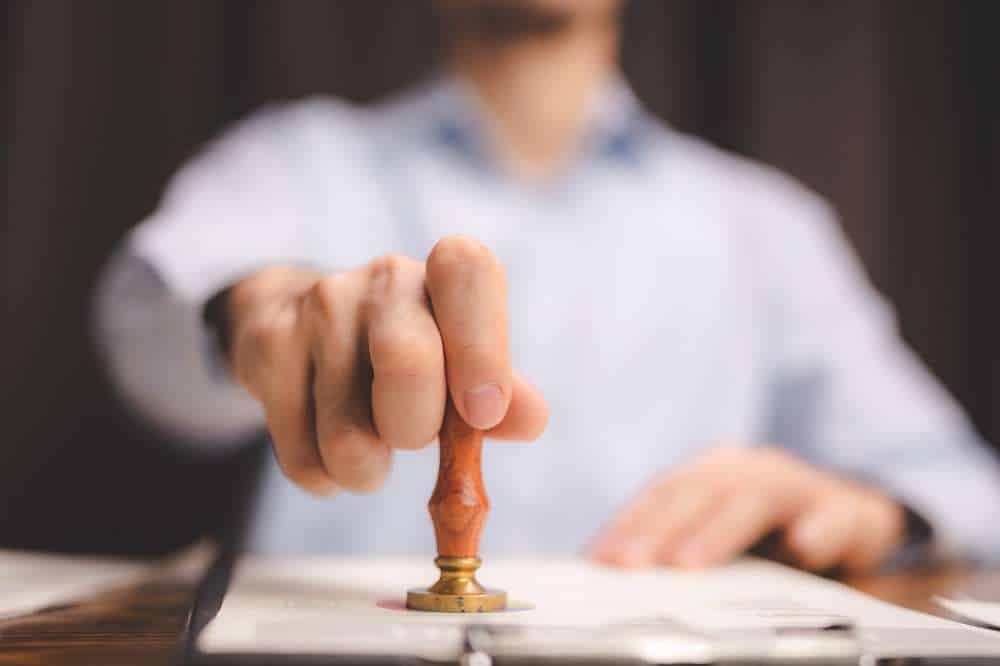 The maximum fee a notary public may demand lawfully varies depending on the state. On the Secretary of State's website, these restrictions are detailed by state. It's vital to remember that this is only the maximum fee rather than the average cost of the services. The state's cap does not account for the "convenience fee" that mobile notaries are lawfully permitted to charge for their services.
Most Notary Networks include requirements for public notaries, such as working hours, educational background, and training. Being a member of a notary association guarantees that your notary is knowledgeable and kept up to date. In addition, if a notary is a current member of a notary association, you can rest easy knowing that they are highly accredited.
Is it simple to call or email your notary? Otherwise, you may look for a different notary public. Communication is crucial to the notary signing process; if you need to contact anyone who worked on your documents, you want them to be reachable via phone. The ideal notary will grasp the value of communication and the necessity of being accessible to clients.
Frequently Asked Questions 
Who can legally marry a couple in Tennessee?
The ceremony of matrimony in Tennessee is performed by any of the individuals listed below: All regularly employed clergy over the age of eighteen (18) years, including pastors, priests, rabbis, and other religious leaders.
How Much Does a Florida Notary charge for Marriages?
In Florida, notaries have the thrilling possibility of performing wedding ceremonies. In addition to any reasonable travel or booking fees agreed to, a notary public may charge up to $30 for solemnizing a marriage.
Can a Notary Public Marry Someone in TN?
Yes, notaries public can officiate at weddings. No particular restrictions govern how Notaries officiate marriages, but they must adhere to the same standards as other officiants.
Does TN Recognize Online Ordination?
First, you must know that getting ordained online in Tennessee to officiate weddings is lawful. Find out why online ordinations are in Tennessee and how to become ordained to perform marriages anywhere in the state by reading on.
In 2022, Can Online Ordained Ministers Marry in Tennessee?
You can perform marriages anywhere in Tennessee once you have been ordained as an online ordained minister.
Affordable Mobile Notary and Wedding Officiant Services in Jacksonville, Florida
As the notary concept becomes more well-known, the market is overrun by service providers. It is challenging to know who will be helpful to you and who won't go because of this. You have numerous reasons to choose Rainbow Notary And Nuptials Wedding Officiants, as we are the best Mobile Notary and Wedding Officiant Services in Jacksonville, Florida.
Our experienced, licensed notary publics at Rainbow Notary And Nuptials Wedding Officiants may work with you on your desired schedule for an affordable rate. Contact us today to go through your notary and wedding officiant service needs.
To Schedule An Appointment,
Call Rainbow Notary And Nuptials Wedding Officiants At (904)333-7311 Now!
Rainbow Mobile Notary And Nuptials Wedding Officiants
491 West Forsyth Street, Suite 2, Jacksonville, FL 32202
(904)333-7311