Weddings require a lot of preparation, and sometimes same-sex weddings require a bit more. As a result, there are some things you will want to consider that you hadn't thought of before. But, in the end, all the hard work will pay off!
Are you looking for an LGBTQ wedding officiant? Rainbow Notary And Nuptials Wedding Officiants have the best wedding officiants; we have four!
Make Your LGBTQ Wedding Ceremony Memorable
With Rainbow Notary And Nuptials Wedding Officiants!
Call Us At (904)333-7311 Now!
Tips For Having A Fantastic LGBTQ Wedding
1. Forget Traditions
When organizing your LGBTQ wedding, set aside your preconceived notions about what a wedding should look like in the long run. When it comes to your special day, go ahead and do things your way. You can either walk down the aisle together or separately. You can even walk down separate aisles simultaneously, joining at the altar, if the venue is set up correctly. You can also decide whether you want a bouquet and, if so, who will toss it, or if you want to throw it together yourself. There is no such thing as a one-size-fits-all approach to bridal parties! Whether you have an odd number of bridesmaids and groomsmen, the best lady or a man of honor, or a gender-neutral bridal party, your bridal party should comprise the people you want standing behind you when you say "I do." Some couples even opt not to have a bridal party, allowing the ceremony to focus only on the happy couple.
2. Surround Yourself With The Right People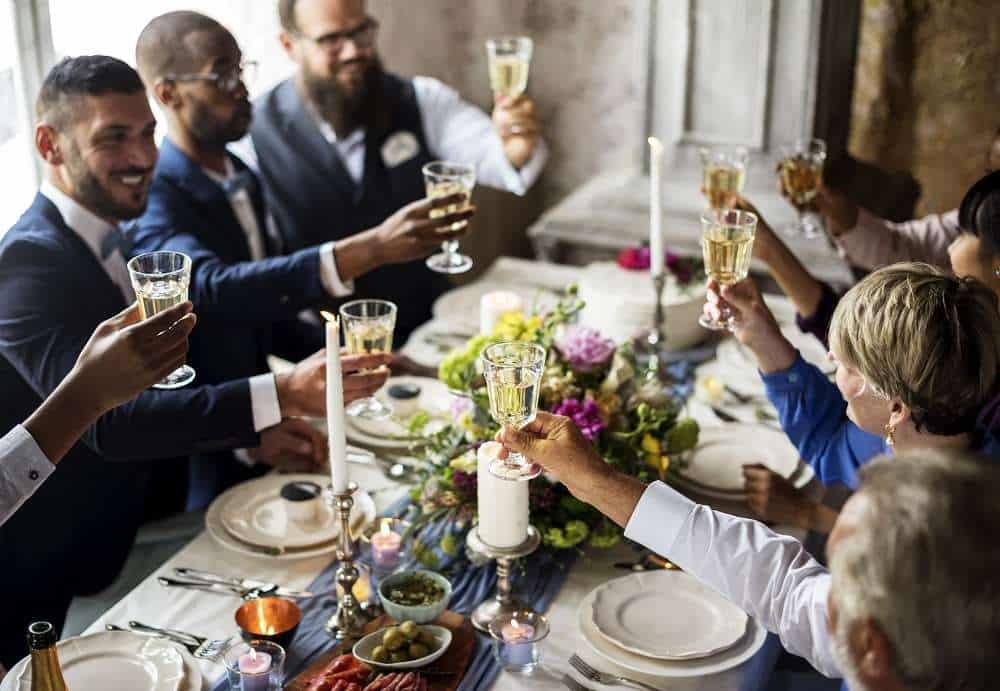 When you and your spouse make your guest list, only invite those you genuinely want to attend your wedding. First and foremost, invite the people who mean the most to you. You may feel compelled to invite distant relatives or parents' acquaintances, but if you want to keep your wedding small, it's fair to exclude them. Keep your budget in mind when making your guest list. The more people that attend, the more expensive the event will be. If you want to keep your guest list modest, but your price isn't an issue, consider a destination wedding; however, keep in mind that some folks you want to attend may be unable to do so.
3. Find LGBTQ-Friendly Venues and Vendors
Immediately disclosing that you are having a same-sex wedding will avoid wasting time trying to collaborate with anyone who opposes marriage equality. If you have a specific vendor in mind, reach out to them first. If you're starting from scratch, do some research on some of your area's most popular LGBTQ-friendly vendors. Finding specialists with whom you are comfortable with is crucial if you want to be confident that your wedding is in good hands.
4. What To Wear
There are no restrictions on what to wear to your same-sex wedding. Whether you're looking for two wedding gowns or none at all, the essential thing is that you feel beautiful and comfortable on your wedding day. Even if they don't see each other before the wedding, some couples choose to coordinate their outfits. Coordinating ties, dress styles, color schemes, and lengths are examples. Like any other couple, you will want to start shopping as soon as possible. It is especially true for women who prefer not to wear a dress because finding the appropriate attire in stores can be challenging. Consider having your outfit custom-made or tailored if you don't find anything you like. If you decide to have a bridal party, it's totally up to you whether you want to set a wedding dress code or allow your guests to wear whatever they want without a theme.
Frequently Asked Questions
How Can You Find Gay-Friendly Vendors?
You may have to look harder to find someone who will work a same-sex wedding because we don't live in a society where every wedding vendor wants to work one. However, you can find LGBT-friendly florists, caterers, photographers, and other vendors in your area by searching online directories or simply calling a vendor you're interested in and asking if they will work a gay wedding.

Rainbow Notary And Nuptials Wedding Officiants is a certified LGBTQ+ friendly wedding vendor.
Will The LGBT Wedding Be Traditional?
A homosexual wedding can be as traditional or unique as the couple's desires, just like a heterosexual wedding. Perhaps a touching ceremony will be performed by their closest friends. The point is that you shouldn't have any expectations; the only certainty is that two people who love each other will marry by the end of the evening.
What Should LGBT Wedding Party Be Called?
Your wedding party should be made up of your closest friends, regardless of gender identification. You can call them whatever you choose instead of the traditional titles "bridesmaids" and "groomsmen." It makes no difference what you call your pals as long as they get to share in your joy.
The Best LGBT Wedding Officiants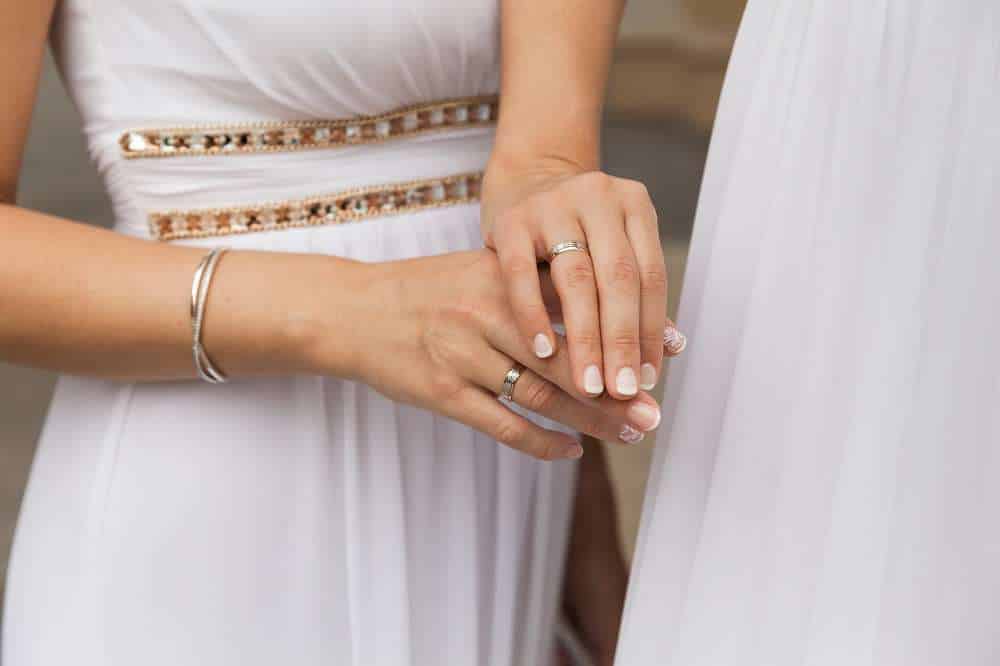 Attending a large wedding is not for everyone. Because your wedding has been postponed, you don't want to be the center of attention, or you want to save money for your future together, you may decide to elope. Even if you're eloping, you should hire a professional officiant to perform the ceremony.
Rainbow Notary And Nuptials Wedding Officiants have the best LGBT wedding officiants. We have wedding officiants and ordained ministers available to serve you all. We are here to make your LGBT wedding day unique and memorable. So let us know how to help you find just the right fit for your big day!
Contact Rainbow Notary And Nuptials Wedding Officiants
At (904)333-7311 Now!
Rainbow Mobile Notary And Nuptials Wedding Officiants
491 West Forsyth Street, Suite 2, Jacksonville, FL 32202
(904)333-7311