Not all notaries are the same. With over four million notaries in the United States, finding the correct individual for the task is vital. You want the best candidate for the job, whether you need a will, a power of attorney, loan documents, or any other document notarized.
If you need a mobile notary service, don't hesitate to reach out to Rainbow Notary And Nuptials Wedding Officiants. We offer cost-effective and straightforward mobile notaries for those organizing weddings or other significant events.
Hire the Best Notary Service!
Call Rainbow Notary And Nuptials Wedding Officiants
At (904)333-7311 Now!
Factors To Consider When Choosing A Mobile Notary Service
Here are factors to consider when choosing mobile notary services.
1. Convenience
Service at your doorstep has become the norm in today's society, thanks to Amazon Prime, Uber, and DoorDash.You do not need to book an appointment with a notary at the bank or travel to the mail facility and hope their Notary is available. Your time is precious! A Mobile Notary Service will come to you on your schedule, and the service provided will be just as legally binding as if you had to find them.
2. Qualifications
Check the Notary's credentials to ensure they're a good fit for your needs. You can check with the Secretary of State to see if they are a current notary. Don't be scared to inquire about the document(s) you're having notarized with the Notary. While the Notary cannot provide you with legal advice, you should be able to gauge their understanding by how quickly they respond to your queries.
3. Fees
Inquire about the Notary's fees. The Notary will typically need to know the distance they will be traveling, the sort of document and the number of signatures required, whether witnesses will be required (and whether the Notary will be expected to supply the witness).
4. Membership In A Professional Organization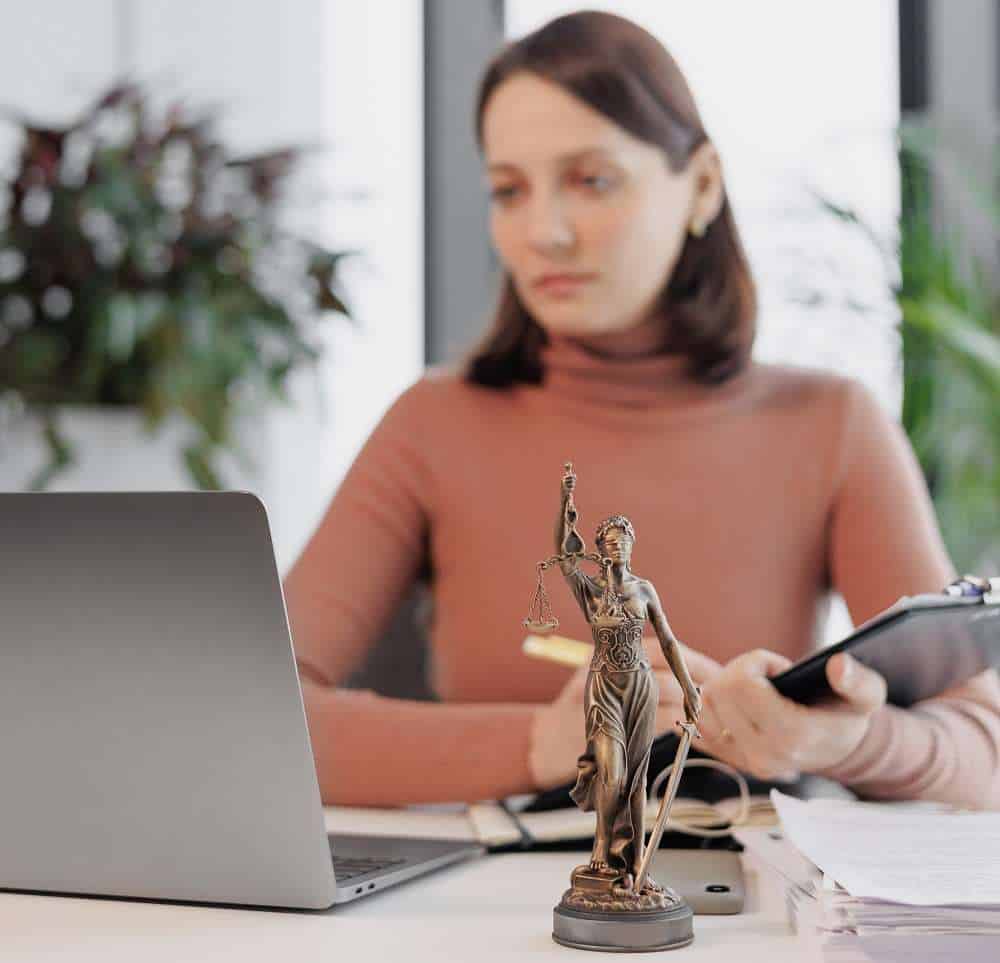 When choosing a mobile notary, membership in an association is another consideration. On their websites or business cards, most notaries list their qualifications and any specialties they have.
Many notary associations have requirements for their members, such as background checks, additional education and training, proof of licensing, and enough insurance. If a Notary is a member of the National Notary Association (NNA), it is usually a sign that they have been thoroughly vetted.
5. Communication
Is it possible to contact the Notary via phone or email? You want the Notary who performed a service on your document to be "at your fingertips" if you need to contact them or if you need them to perform a similar function in the future. A good notary understands the value of communication and prioritizes making oneself accessible to their clients.
Frequently Asked Questions
What Is A Mobile Notary?
A licensed Notary Public provides mobile notary services by traveling to their clients to complete the notarization. The Secretary of State has designated Traveling Notary Publics to administer oaths, verify signatures, and determine the willingness and understanding of those signing documents. Mobile notary services are conducted at any location, including your house, a hospital, a nursing home, a coffee shop, or wherever else you need them.
Is It Possible To Employ Mobile Notary Services Instead Of Traditional Notary Services?
Absolutely! Mobile notary services are a practical option for many people who cannot travel to a notary office.
Is It True That Mobile Notary Services Are More Expensive Than Traditional Notary Services?
Certainly not! Mobile notary services may incur additional travel fees; however, choosing a local notary, such as Rainbow Mobile Notary And Nuptials Wedding Officiants, will considerably reduce these costs. In addition, some people may find mobile notary services to be more cost-effective and time-saving in terms of convenience.
What Kind Of Documents Are Notarized With The Help Of A Mobile Notary?
Notarizing a document is a fraud-deterrent procedure that confirms the document's legitimacy. Notary services require a variety of transactions and documents, including:
Loan paperwork, trust deeds, occupancy affidavits, grant deeds, and transaction documents are all examples of real estate documents.
Birth certificate requests, consent papers, advanced health care directives, powers of attorney, and trust and estate planning agreements are all examples of life planning documents.
Hospital records, traffic school exam documents, oaths, acknowledgments, auto loan documents, and more are all examples of official documents.
The Best Mobile Notarization Services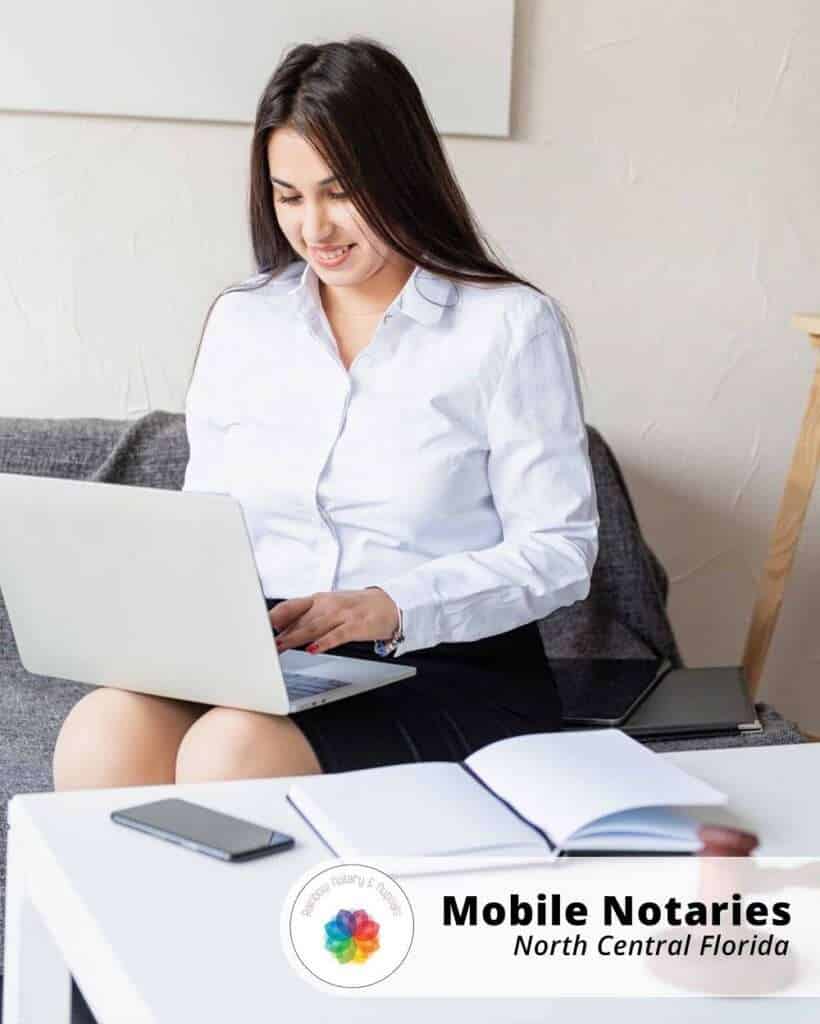 As the notary concept grows in popularity, a flood of service providers enters the market. Unfortunately, it's difficult to predict who will be of good service to you and who will not.
Are you looking for mobile notary services? Rainbow Notary And Nuptials Wedding Officiants are the best Mobile Notary services provider. Our competent and qualified notary publics at Rainbow Notary And Nuptials Wedding Officiants may accommodate you on your desired schedule for a reasonable fee. Get in touch with us today to discuss your mobile notary needs!
To Schedule An Appointment,
Call Rainbow Notary And Nuptials Wedding Officiants
At (904)333-7311 Now!
Rainbow Mobile Notary And Nuptials Wedding Officiants
491 West Forsyth Street, Suite 2, Jacksonville, FL 32202
(904)333-7311