A person takes a significant step in life when they get married. Naturally, you want the ideal officiant at your wedding, like a judge, court clerk, and a justice of the peace or religious person like a priest, minister, or rabbi. However, there is a third option that not many are aware of. 
A notary public can officiate weddings, legally wed couples, and perform other wedding-related duties. It can be a matter of finding a notary public near me to be the perfect officiant. In some states, a notary public cannot marry a couple. Only a few states accept a notarized marriage certificate, and there are particular guidelines that both parties must follow for the wedding ceremony to be recognized by the law.
Rainbow Notary and Nuptials offers an all-inclusive and reasonably priced solution to your wedding planning needs. We also have a network of notary publics across Florida, including mobile notary publics. Finding a notary public near me should be easy with our help.
Looking for a Notary Public Near Me?
Call Rainbow Notary and Nuptials Now!
Conditions for Notary Publics to Perform Marriage Ceremonies
There are a few factors and prerequisites to be aware of if I wish to have a notary officiate my wedding, regardless of whether I live in a state that accepts notaries as wedding officiants or selects a notary public near me who is also a licensed wedding officiant.
Location of the Wedding Ceremony Is Vital
Notary publics can offer their services in the state where they have their license. If they have the necessary credentials, they can officiate your wedding in addition to completing the paperwork required for the wedding. Couples from another state cannot, however, be married by a licensed notary. They are also prohibited from performing weddings outside of the state. For instance, Florida notaries are not allowed to wed couples from other states or to go outside of Florida to wed someone else.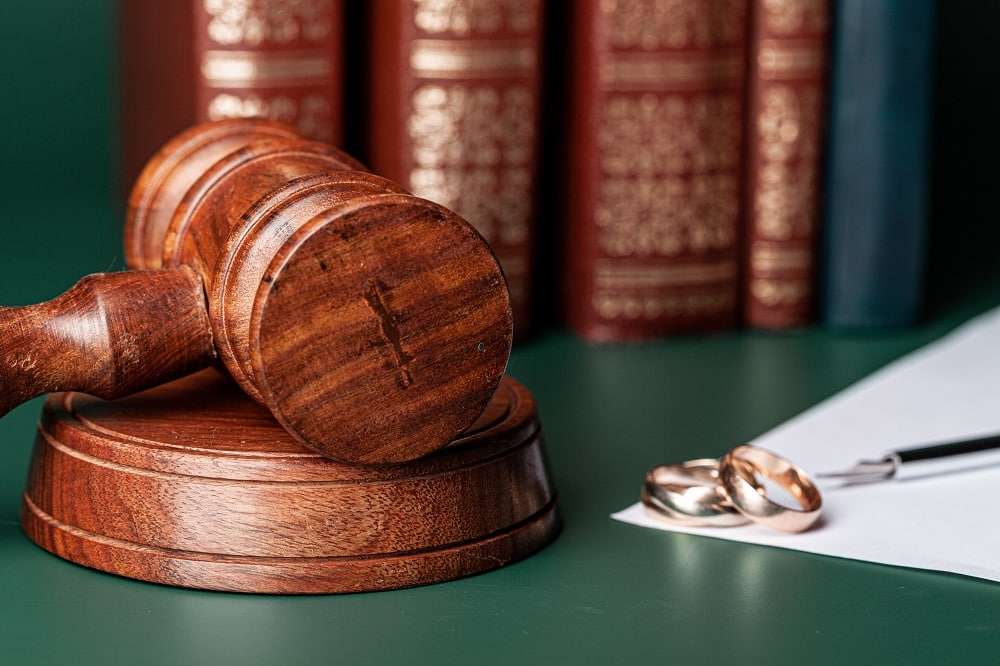 Remember that the notary must deliver the marriage license back to the clerk's office, which was issued after it was notarized. Therefore, the license must be mailed or personally delivered back to the county where it was initially published, together with the original signatures.
It Matters When You Sign the Marriage License
After the county clerk provides the marriage license, you must get it notarized by a notary to make it legally binding. The marriage ceremony and notarization must be completed when the license becomes valid, which could take a few days after the county clerk's office provides it.
There may be a 72-hour waiting period in some states between the time you file for a license and the time you can get married. It takes five days in other states. 
It's also crucial to remember that your marriage license will eventually expire. According to your state's laws, marriage licenses typically expire after 30, 60, or 90 days. Therefore, you don't want to apply for the appointment too long in advance, receive it months before your wedding, and then have an expired license on the big day.
The license's issue date, effective date, and expiration date are ultimately necessary. Using these dates, you may ensure your ceremony and signing occur throughout the license's valid period.
Typically, following the ceremony, the couple will obtain their marriage license, sign it, and have the notary (or another officiant) send it to the county clerk's office. A notary public should be present when you get married to make sure everything happens quickly and should have the marriage license on hand.
Witnesses for the Wedding Ceremony May Be Required
A notary public can execute a marriage ceremony without the necessity for witnesses. When married through a notary, you can usually complete the process without witnesses, even if some marriage licenses or certificates have spots for witnesses to sign. This is especially helpful if you wish to do a private ceremony. For example, you can get married to a notary and keep it a secret until you're ready to tell everyone. However, several states have laws requiring at least two witnesses at least 18 years old. 
Notaries Solemnize the Marriage Rituals Will
Notary publics perform and solemnize marriage wedding ceremonies similarly to religious or public officials. The notary public will ask the pair to read their vows during the ceremony and inquire whether they "accept each other" as husband and wife. The notary public can invite the couple to put rings on each other's fingers and repeat the traditional marriage ceremony oath after they have both said: "I do." The notary public may declare both parties married once the ceremony is over.
Consider A Mobile Notary Public
The administrative aspects of wedding planning may be very stressful, making it worse. Find a suitable notary public near me who is licensed and available for your wedding day if you need a notary public to execute your ceremony or notarize your documents. As a result of the hassle this can cause, many people use traveling or mobile notary services.
You can depend on a certified notary public when you need them with mobile notary services. The notary comes to you to notarize your marriage license and perform the wedding ceremony in front of your loved ones. The notary will properly sign the permit before being delivered to the same county clerk's office that issued it.
The bride and groom can take a breather knowing that a professional will handle all the legal papers associated with their union. There are no concerns regarding omitted signatures or a typographical error that renders the marriage null and void.
Frequently Asked Questions:
Who Can Legally Marry a Couple?
Justices of the peace, judges, notaries public, and other public officials can legally marry a couple. A temporary officiant is a person who the state has authorized to marry two persons for a single day.
Can You Officiate Your Own Wedding?
You can officiate your own wedding in a self-solemnization setup. It is also referred to as a self-uniting marriage where the couple is wed absent the assistance of a third-party officiant. In a sense, the couple can execute the legal solemnization of their union, which will be accepted as a valid union across the country.
What Do You Call a Non-Religious Wedding?
A secular wedding is a non-religious wedding ceremony. It includes more of the personality and beliefs of the couple. It is typically quite nonconformist, non-religious, and nontraditional. Couples that opt for a secular wedding may also choose to incorporate a few religious and cultural elements
Notary Public You Can Count On
Rainbow Notary And Nuptials was established in 2018 and has since expanded to include more than 12 Notaries who can be reached throughout Florida. We have notaries that can remotely notarize your documents, whether you're on the opposite side of town or the other part of the world. Legislation and innovation have enabled this to be done. Mobile Notary and Loan signing are additional services we offer. Mobile Notary Services Florida can meet your needs. We also provide wedding officiant. Being an official notary in Florida can give you this opportunity. We will conduct the ceremony and free consultations with the couple to design the perfect ceremony to mark their wedding day.
Need Notary Services for Your Wedding?
Contact Rainbow Notary and Nuptials for a Consultation at (904) 333-7311
Rainbow Notary and Nuptials
491 West Forsyth Street, Suite 2, Jacksonville, FL 32202
(904) 333-7311