Some documents have great value. Therefore, having them notarized is essential to ensure they're genuine. The notary public who is present when the papers are signed has responsibility for the signer's understanding of their contents. He further admits that the signer was, in fact, there when they signed the document. Some persons could need a notary public's assistance more frequently than others, and vice versa.
If I were looking for a notary near me, I won't hesitate to reach out to Rainbow Notary And Nuptials Wedding Officiants. They provide straightforward and affordable notary services for individuals planning weddings or other important events.
Hire the Best Notary Service!
Contact Rainbow Notary And Nuptials Wedding Officiants Now!
Qualities Of A Good Notary Public
Here are a few characteristics of an excellent notary public. You may be confident that a Jacksonville notary near me  is a superb choice to trust if they possess all of these characteristics.
A reliable notary public will be accessible during regular business hours to provide their services. It might be annoying to wait hours to have your documents notarized since the notary isn't in the office. You shouldn't spend your time unless a reliable acquaintance has highly recommended the notary public's services if you are visiting a notary public and are told that you must wait for them to return. Even better, the notary public is available 24/7 or may come to your home or office to notarize the document!
A good notary near me also makes everything appear straightforward. They don't portray every procedure as brutal. They promise to complete the task, they assure you. A good notary public will make sure that the process flow doesn't stop and that things are carried out promptly from the time you meet with them until the point of final execution. That is the kind of service you should be searching for now!
A trustworthy notary public will always have insurance and a bond. It would help if you didn't take a chance on hiring someone who is insufficiently skilled or experienced. A notary public who is bonded and insured will ensure that the documentation is accurate and that all of your vital documents are safe. If the notary public is bonded and insured, you can naturally have more confidence in them with your papers.
A good notary public typically has a lot on their plate. A busy notary public who cannot notarize your documents promptly is not helpful to you. The notary public can also provide prompt and effective client services worth considering. We won't advise you to hang around if you have to wait several hours to have a document notarized.
Frequently Asked Questions
What Is A Notary and What Is Their Role?
A Notary Public is a representative chosen by the state government to represent the general public in various official activities connected to signing important documents. A Notary's responsibility is to verify the identification of signers of crucial papers, their desire to sign without coercion or intimidation, and their comprehension of the transaction's terms. In notarizations, the notary must swear under penalty of perjury that the information is genuine and correct on behalf of the signer. Powers of attorney, living wills, and property deeds are a few examples of papers that frequently call for a notary.
What Differs A Notary Public From A Notary, Exactly?
A notary service, usually referred to as a notary public, is a person who is qualified to observe and support signatures on essential documents. They are commonly picked by state governments and given the responsibility of signing these important papers as an unbiased witness.
What Types Of Documents Are Notarized With A Notary's Assistance?
A process to prevent fraud that verifies a document's validity is notarization. Various transactions and papers are necessary for notary services, including:
Real estate documents include loan documentation, trust deeds, occupancy affidavits, grant deeds, and transaction papers.

Examples of life planning paperwork include birth certificate requests, consent forms, power of attorney, and estate planning agreements.

Oaths, acknowledgments, auto loan documents, traffic school exam materials, hospital records, and more are all instances of official documents.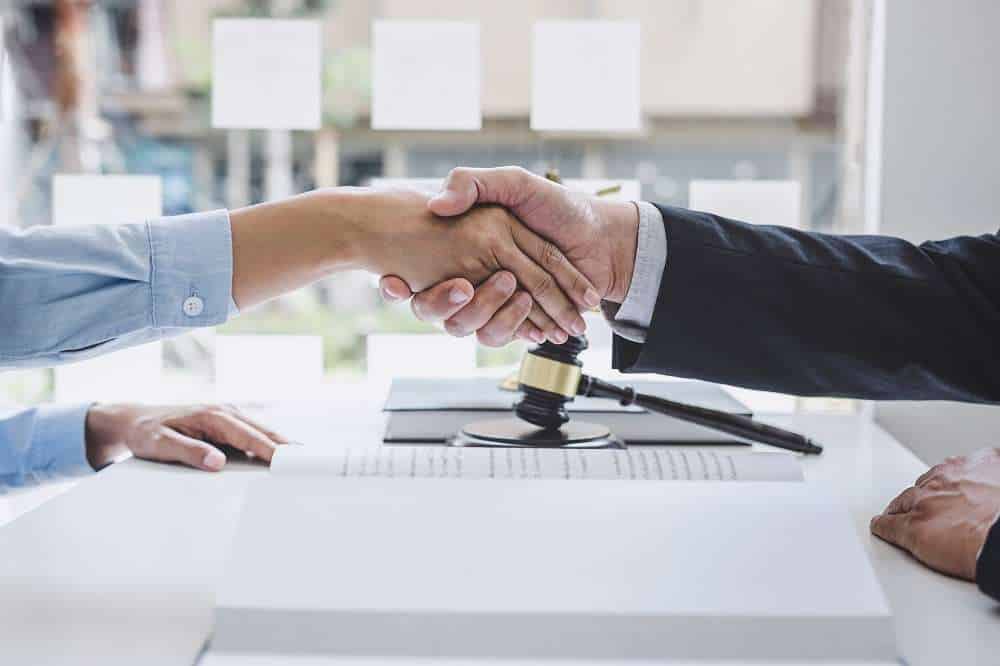 To recap, hiring a good Jacksonville notary near me  will give me peace of mind knowing the job will be done correctly and within schedule. To be sure that I pick the correct notary, the characteristics mentioned above are a helpful basis in finding the best one to suit my needs.
Rainbow Notary And Nuptials Wedding Officiants offer the best Jacksonville notary near me . For a modest price, Rainbow Notary And Nuptials Wedding Officiants' capable and experienced notary publics will work with you to meet your schedule. Do not hesitate to contact us today to discuss your Jacksonville notary near me needs!