Remote online notarization is having a state-licensed notary public notarize a document remotely using an electronic signature, identity verification, audio-visual, and notarial journal and record-keeping technologies. Anyone who has had to locate and visit a notary public to sign a document would understand the convenience of RON. By employing RON, notaries reduce the time it takes to serve clients and complete legal transactions. With the notarization process, RON reduces risk and fraud, boosts business productivity, and improves customer satisfaction. Numerous states have enacted such legislation, and the inclination has only grown due to people working remotely.
Are you looking for remote online notary service providers in Florida? When you choose Rainbow Notary and Nuptials Wedding Officiants, you can trust that you are working with one of the best remote online notarization service providers in Florida. Contact us today to schedule your remote online notarization appointment and experience the convenience and professionalism of our services.
Things to Consider When Hiring a Remote Online Notarization Service
Rainbow Notary and Nuptials provides the best remote online notarization service for clients seeking convenient and secure notarization services from the comfort of their own homes or offices. Here are the things to consider when choosing the best remote online notary services:
1. Must Have Professional Qualifications and Expertise
Before selecting an online notary, you must consider experience, education, professional certifications, and technological know-how. To become a notary, the notary professional must pass the state-administered test. Also, they must undergo training from a provider who has received approval from the state. Before hiring, you should review the training records and other professional certifications.
 Most importantly, an online notary should be proficient in online notary tools. The best mobile notary services automate operations using top-notch notary software and an invoice app. So be sure to inquire about the notarial equipment your hired mobile notary employs. A mobile notary registered with a notary tool is more effective at handling your business.
2. Keeps Information Secure
A licensed notary must be able to record the transactions, confirm the customers' identities, and securely retain the information as one of the general legal requirements for online notary services. Security is necessary for several stages of the process, including document storage and payment processing.
Rainbow Notary and Nuptials Wedding Officiants is committed to ensuring the security and confidentiality of your documents and personal information. Our online notary platform is equipped with state-of-the-art security features to safeguard your data and prevent fraud.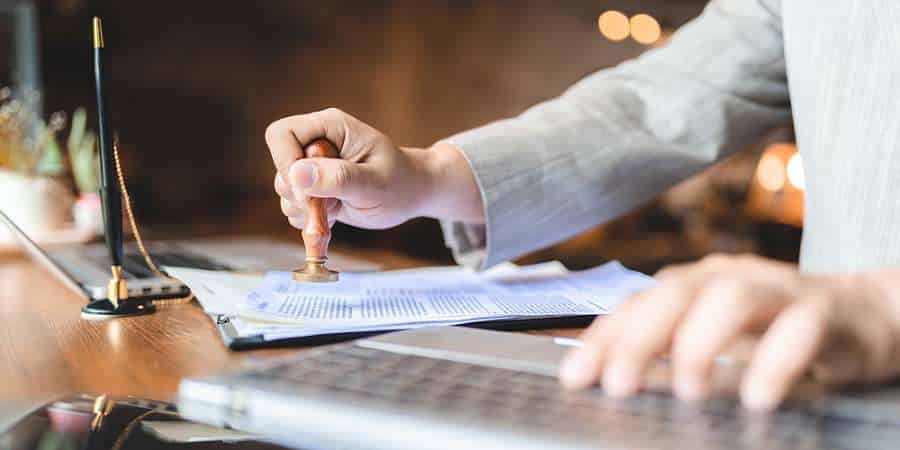 3. Check Their Online Reputation
To look into a remote online notary's online reputation, start by searching for reviews on places like Google, Yelp, or Trustpilot, and then check with the Better Business Bureau. Check their website, social media, and professional affiliations, and, if necessary, ask for references. These procedures will help you better grasp the notary's reputation and make an informed decision.
4. Membership In A Professional Organization
Membership in a professional organization is another factor to consider when selecting a remote online notary. Most notaries publish their credentials and any specialties on their websites or business cards. 
This is important because numerous notary associations have standards for their members, including background checks, further education and training, proof of licensing, and insurance. For instance, you can trust that a National Notary Association (NNA) member has been properly vetted.
Can you easily get in touch with the notary via phone or email? Do they utilize multiple communication channels? This is vital if you need to contact the notary who handled your document or require them to handle a similar task in the future. An excellent notary prioritizes being reachable to their clients and appreciates the value of communication.
It is critical to examine the costs charged by different providers when determining the cost of remote online notary services. Some service providers may charge a fixed fee per notarization, whereas others may charge by the hour or require a monthly subscription fee. You should also be aware of any additional fees that may be incurred for things like rush services or document storage.
When comparing prices, you should also evaluate the kind of service you will be getting. While some providers may have lower costs, they may not give the same quality of customer service or technical assistance as others. It is essential to pick a provider who provides a good combination of pricing and high-quality service. 
Frequently Asked Questions
Can I Notarize a Document Online in Florida?
Yes, you can notarize a document online in Florida. In 2019, Florida became one of the first states to pass legislation allowing for remote online notarization (RON), which allows a notary to notarize a document online utilizing audio-visual technology. 
Can a Florida notary notarize outside of Florida?
Yes, a Florida notary can notarize documents from anywhere in the US as long as the notarial act takes place in the state where they were commissioned.
Can DocuSign Documents be Notarized?
DocuSign eNotary allows notaries to electronically witness and authenticate the execution of documents in Florida (and other specific jurisdictions).
Is DocuSign Considered Notarized?
Users on both sides of the transaction may now be confident that the other party is who they claim to be, thanks to DocuSign Notary's straightforward digital certificate process. In addition, everyone will receive a notarization that is safe, secure, transparent, and trusted, thanks to the additional layer of identity verification.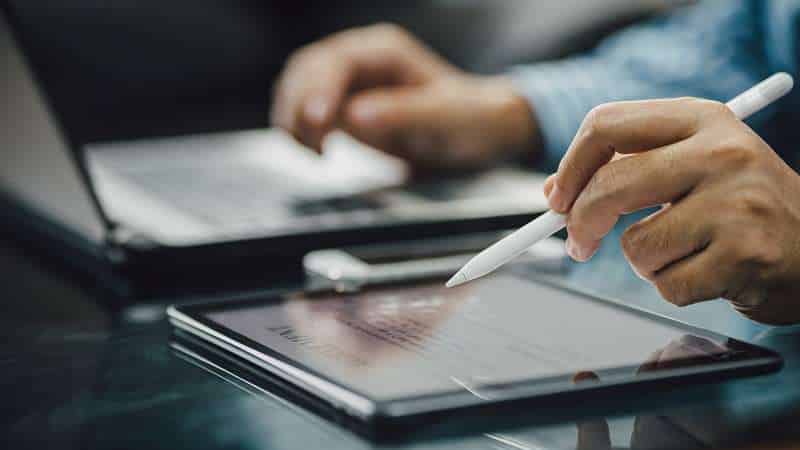 Best Remote Online Notarization Service
Remote online notarization has become an increasingly popular and convenient way to notarize documents, especially with the rise of remote work. When choosing the best remote online notarization service, it is important to consider their professional qualifications and expertise, information security, online reputation, membership in a professional organization, and ease of communication. By following these guidelines, you can ensure that you select a trustworthy and efficient notary service for your needs.
At Rainbow Notary and Nuptials Wedding Officiants, we understand that your time is valuable. That's why we prioritize efficient and timely service delivery to help you save time and reduce stress. With our online notarization service, you don't have to worry about scheduling appointments or traveling to a notary office.
To Schedule An Appointment,
Call Rainbow Notary And Nuptials Wedding Officiants At (904)333-7311 Now!

Rainbow Mobile Notary And Nuptials Wedding Officiants
428 W Adams St, Jacksonville, FL 32202, United States
(904)333-7311