Employee verification form eligibility is crucial when dealing with international candidates or foreign entities. Employee verification forms are legally recognized and are given extra authentication levels through notarization and apostille. Employers may fulfill their commitments and guarantee adherence to the rules and regulations of the relevant countries by knowing the particular notary and apostille requirements, acquiring the required paperwork, and using the proper procedures.  Apostille Services in Hilton Head
Rainbow Mobile Notary And Nuptials Wedding Officiants team of licensed notaries has expertise serving as an authorized representative for employee verification form eligibility in Hilton Head. We offer this service to both specific people and corporate HR departments. Our employee form verification process's hard copy and digital records are available. Contact us today to book an appointment!
Contact Rainbow Notary And Nuptials Wedding Officiants
The Benefits Of Hiring A Notary Public For Employee Verification Form
The following are some benefits of hiring a notary public for employee verification forms.
1. Enhanced Document Authenticity and Integrity
The employment verification form's increased legitimacy and integrity are two main advantages of engaging a notary public. The state or jurisdiction's notaries are qualified and permitted to confirm the signatories' identities and ensure that their signatures are authentic. A Notary Public offers an additional layer of verification by adding their official seal and signature to the document, which can considerably lower the danger of fake or altered papers.
2. Compliance with Legal and Regulatory Requirements
Several businesses and countries have distinct legal and regulatory obligations to verify and authenticate personnel documentation. Employers can ensure adherence to these rules by using a Notary Public. Notaries may help companies through the process and ensure that the employee verification forms adhere to the appropriate legal requirements because they know the pertinent laws and regulations.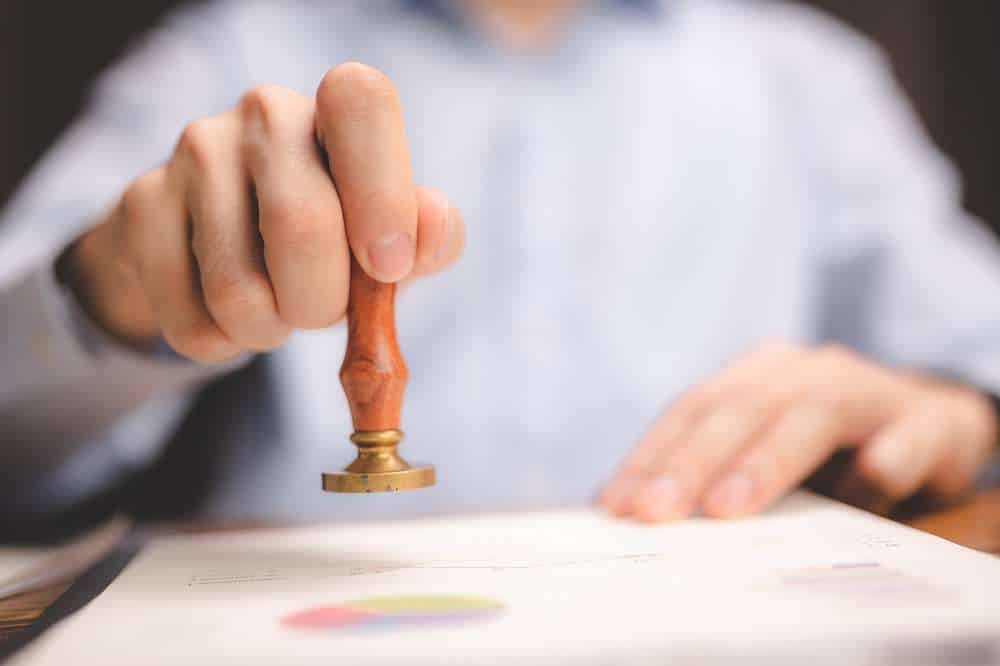 Businesses can attest to the fact that time is money. The more free time you have, the more you can invest in growing your business and creating original ideas. But if you are overloaded with checking employment paperwork, it may take an excessively long period.
In this case, you can rely on a public notary service. They will gather and manage all the required documentation for you, verifying it with a notary seal. It is the most efficient and straightforward approach to use time. The notary public will, however, ensure all the documentation and that your business is as safe as possible.
One of the most significant issues anyone may encounter is the stress of running a business or organization. Even when a firm runs well, there are a hundred and one difficulties to resolve. However, things could become arduous if you also have employee paperwork hanging over your head. It influences your performance and causes stress, which is terrible for your health. Instead, end your worry and delegate the task to a notary public.
Resources such as money are for anything. It would help if you reconsidered employing an internal staff to validate these employee forms. Without question, it will have an impact on your financial status. If you didn't employ an internal staff to deal with issues like these, you could allocate your funds more effectively.
 Working with a notary's public service, such as Rainbow Notary And Nuptials Wedding Officiants, relieves you of part of the labor and costs less than hiring a whole in-house staff to handle everything.
6. Effective Fraud Prevention
Employers face considerable risks due to fraudulent behaviors, including identity theft and document fabrication. Using a Notary Public reduces these dangers by offering a trustworthy and impartial verification procedure. Notaries are educated to spot fraud and to confirm that the people signing employment verification papers are who they say they are. It aids in shielding employers from possible liability for employing people based on fictitious or false information.
7. Small Businesses Can Avoid Big Fines.
It might be problematic if the government audits your business and finds that your employment verification needs to be updated. A fine might ensue from it. And if an unlicensed or illegal worker is discovered, you may be hit with a substantial fine. These fines can be expensive, mainly if you operate a small firm. They might damage not just your finances but also the standing of your business. Verification of I-9 forms is therefore highly recommended.
8. Rapid and Effective Results
Who's to say that the extra methods you use for personnel verification are the best ones, even if they are used? For instance, you may submit an I-9 form and get the verification results back in minutes instead of waiting days or weeks with traditional methods. When certifying several workers, it makes utilizing the I-9 form more advantageous.
Frequently Asked Questions
What is an Employee Verification Form?
Employers use an employee verification form to validate the legitimacy and eligibility of prospective workers. It generally contains facts on the applicant's background, qualifications, references, and personal and professional information.
Who Must Complete an I-9 Form?
I-9 Forms must be submitted by all American companies that recruit new employees, or the procedure must be completed with a recognized authorized agent (such as a notary service). Additionally, companies must get the I-9 employment verification form when hiring citizens and noncitizens.
What is the Eligibility Criteria for an Employee Verification Form?
The requirements for filling out an employee verification form may change based on the nation, the sector, and the nature of the work. However, typical qualifying restrictions include citizenship or work permission, minimum ages, educational and professional standards, background checks for criminal activity, and reference checks.
Why is Work Authorization Important in Employee Verification Forms?
It is essential to get work authorization because it guarantees that applicants are legitimately qualified to work in the nation where the job is conducted. Verifying work authorization guarantees that applicants possess the required papers to work lawfully in the nation and assists companies in adhering to immigration rules and regulations.
Reliable and Convenient Apostille Services in Hilton Head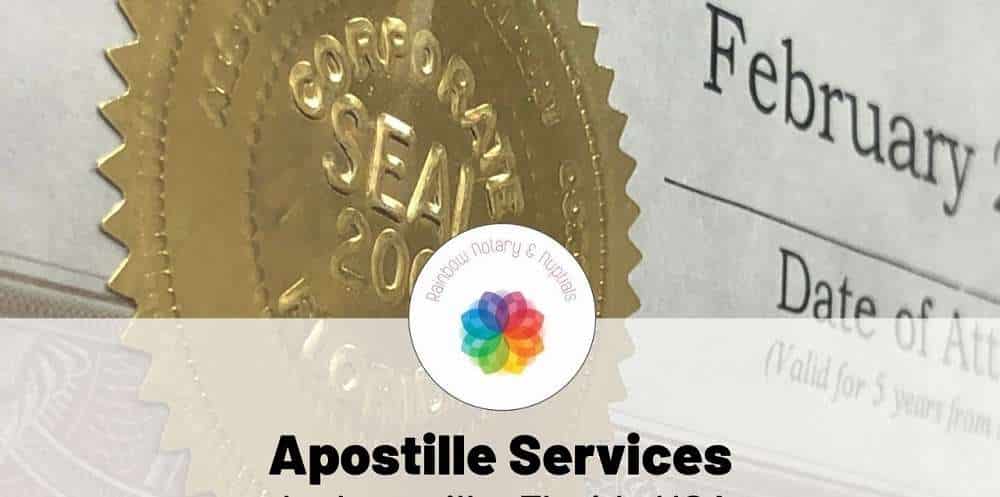 If you need help with the authentication certificates of apostilles services, look no further than Rainbow Notary And Nuptials Wedding Officiants. Rainbow Notary And Nuptials Wedding Officiants will help you acquire and apostille whatever background check you need promptly and safely. Please get in touch with us right away!
Contact Rainbow Notary And Nuptials Wedding Officiants                        At (904)333-7311 Now!
Rainbow Mobile Notary And Nuptials Wedding Officiants 
428 W Adams St, Jacksonville, FL 32202, United States
(904)333-7311