Apostille is a necessary process that validates, authenticates, and completes the legalization of documents. A stamp or cover sheet demonstrates documents' formality and legitimacy, ensuring their authenticity. You can use the papers in any of the 1961 Hague Convention's signatory nations after they have been authenticated.
 Are you looking for apostille services in Hilton Head? Rainbow Notary And Nuptials Wedding Officiants offered apostille services in Hilton Head, privately and expertly. For information on apostille services and a quote, call us today!
Contact Rainbow Notary And Nuptials Wedding Officiants
The Benefits of Hiring Apostille Services
Here are the benefits of hiring apostille services in Hilton Head
You will be prompted to explain your papers or fax/email them for review by reputable apostille services in Hilton Head. For instance, Online Apostille needs a step-by-step process to examine the paper before submitting it for apostille. Therefore, it does not accept simply any document for verification or authentication.
 Additionally, several businesses in Hilton Head charge for document review. Since most of these businesses and services would defraud you without apostilling your papers, we advise against utilizing them. Contrarily, Rainbow Notary And Nuptials Wedding Officiants is a well-known business with years of expertise that employs a meticulous approach. You can send the originals to our firm after checking your papers.
2. Authenticate Any Document
Many people struggle since they need to learn how to apostille their paperwork. Businesses need help with the procedure since they must immediately get document approval. So, Rainbow Notary And Nuptials Wedding Officiants enter the picture here. Different types of papers can be authenticated and apostilled by us effectively, reliably, professionally, and swiftly. 
3. Fast and Reliable Services
It may sound challenging to locate LGBTQ-friendly vendors, primarily if you reside in a more conservative location. However, you should be able to find allies by doing a quick Google search because most of them are outspoken about their support for the group. Once you've identified a few suppliers, get in touch with them to ask about prices and determine which ones would fit within your spending limit.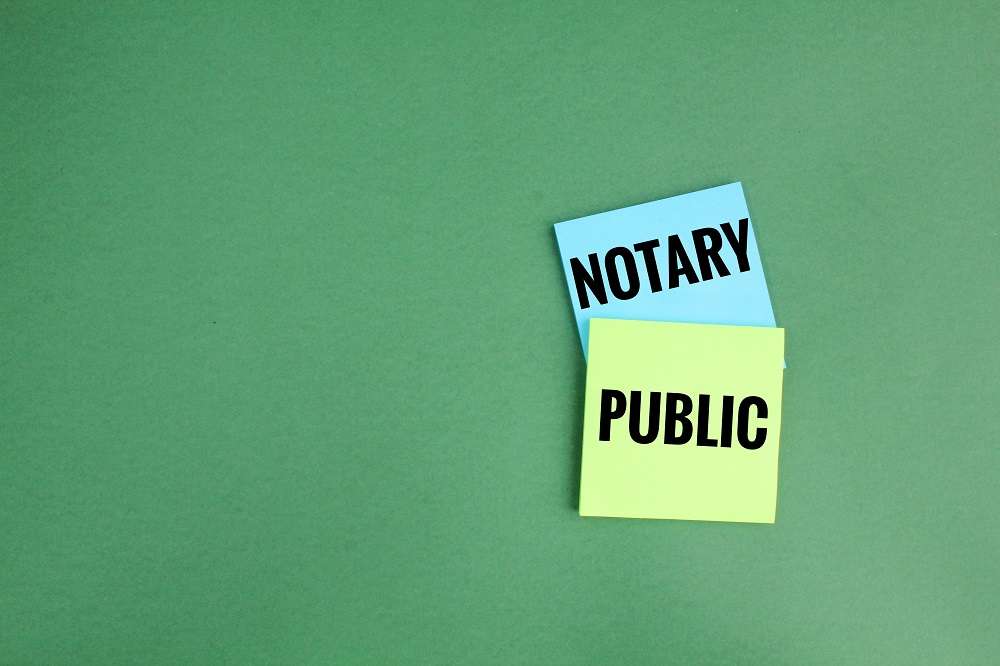 Those who must get their documents legalized to go overseas have several issues. One of the main problems is the price because many businesses demand a lot of money without doing the work well.
 Unlike other businesses, Rainbow Notary And Nuptials Wedding Officiants are among the few that provide an accurate quote before you submit the request on its website. Unlike other businesses, we don't have hidden costs since we'll inform you about them before placing your order.
5. Outstanding Customer Service
It might be difficult and time-consuming to apostille or legalize your documents, especially if it's your first time. Using professional apostille services in Hilton Head rather than a do-it-yourself (DIY) strategy is usually a good idea. An established business, such as Rainbow Notary And Nuptials Wedding Officiants, has phone and email support staff to address your inquiries and give you information before purchasing.
 Your papers will be examined by a qualified agent, who will also handle any issues that may come up throughout the legalization procedure. Your papers will always be found in the Hilton State Department's filing system, according to the assurance offered by Rainbow Notary And Nuptials Wedding Officiants.
6. Avoidance of Mistakes and Delays
Apostille providers know about the intricate authentication processes and laws of various nations. By giving them the assignment, you can reduce the possibility of errors or omissions that cause delays or result in the rejection of your papers.
7. Knowledge and Expertise
Providers of apostille services have an in-depth understanding of the apostille procedure. They can advise you on the essential actions to guarantee that your papers are correctly verified because they are aware of the unique needs of each nation. This knowledge reduces the possibility of mistakes or delays if you handle the procedure alone.
By hiring professionals to handle the apostille process, you can have peace of mind knowing that experts are handling your documents. They will ensure that all necessary steps are taken to authenticate your documents, allowing you to focus on other vital tasks without worrying about the authentication process.
Frequently Asked Questions
What is an Apostille and the Effect of an Apostille?
Apostilles are the cover pages that attest that the Secretary of State (SOS) has authenticated the signature of the signing authority of a public record and added a certificate allowing the usage of that document outside the United States. The Hague Convention abolishes the need for the legalization of foreign public documents. It verifies the country of origin of the relevant public documents, the validity of the signer's signature and seal (if any), and the signer's authority. A notary public who performs an apostille verifies the signer's authorization but not the document's content.
What Documents Do I Need to Get an Apostille?
The following are the documents that require an apostille Stamp
Death certificate.
Court orders.
Powers of attorney.
Birth certificate.
Marriage certificate.
How Do I Know if My Document is Apostilled?
The apostille seal, which is affixed on the certificate and extends to the paper itself, will also be embossed. The certificate will be positioned on a double-sided paper in the most suitable location. Usually, the certificate adheres to the paper along just one edge.
What are the Benefits of Apostille Services?
A notary public's or public official's signature and seal are authenticated by an apostille, allowing the document to be accepted in another nation. Apostilles are recognized in nations that are signatories to the 1961 Hague Convention, a convention that permits the use of official papers overseas.
Reliable and Convenient Apostille Services in Hilton Head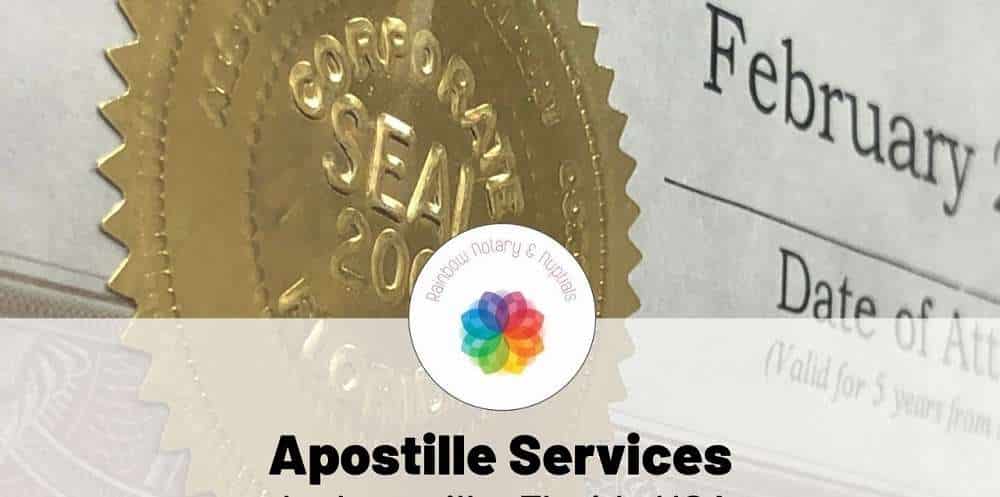 If you need help with the authentication certificates of apostilles services, look no further than Rainbow Notary And Nuptials Wedding Officiants. Rainbow Notary And Nuptials Wedding Officiants will help you acquire and apostille whatever background check you need promptly and safely. Please get in touch with us right away!
Contact Rainbow Notary And Nuptials Wedding Officiants                        At (904)333-7311 Now!
Rainbow Mobile Notary And Nuptials Wedding Officiants 
428 W Adams St, Jacksonville, FL 32202, United States
(904)333-7311