Your wedding day ought to be stress-free and unforgettable. But, even when things don't always go as planned, you should still say, "I do." If you're organizing a wedding, there are many things to remember because you don't want any problems to arise.
Selecting the ideal wedding chapel for you is the first step in planning your wedding. Here, we'll discuss etiquette and tips to help choose the right wedding chapel for you and your future spouse. Rainbow Notary and Nuptials offers their Rainbow Wedding Chapel. If you live in Jacksonville, Florida, visit Rainbow Notary and Nuptials, and we will guide you through the process to achieve a beautiful, hassle-free wedding.
7 Tips For Finding the Perfect Wedding Chapel
You've started to do the research and now shortlisted your preferred wedding venues. Here's what you should do in preparation for finding the right wedding chapel:
Visit Each Wedding Chapel
Online images might be misleading, especially if the wedding chapel doesn't offer many pictures. Visit each wedding chapel to ensure that it accommodates the type of wedding you are planning. Since you'll be taking images there, the interior and outside are crucial. Ensure adequate space and light for photos because they will endure a lifetime. To notice the difference, visit the wedding chapel both during the day and at night.
Make An Appointment
Couples must understand that they should make an appointment for a tour. This will guarantee that the couple's desired locations are accessible and that the appropriate person will be present to address their specific inquiries. When you arrive, other couples might be touring the site, a private event might be going on there, or the person who should show you the house might be off-site. The places you visit want to reserve time for you so that they can meet your needs for customer service.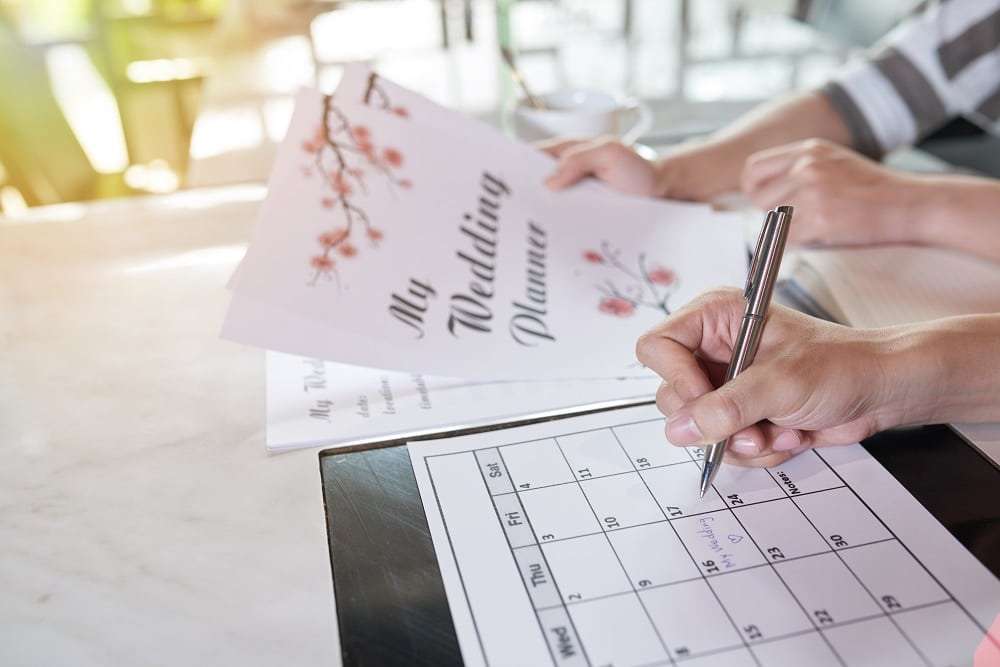 If you came unexpectedly, there might not be someone to help you. Most places only accept appointments. Sales managers and venue owners frequently have additional meetings and appointments and don't have a 9-to-5 schedule. They also cannot accept unplanned appointments. Private venues often won't even be accessible unless an event occurs there that day. It's a significant error to turn up unannounced at someone else's event, and it's just plain disrespectful to be there on the day of someone else's event and believe you can perform a walkthrough. Unfortunately, this frequently occurs and is unacceptable. That is something you wouldn't want to be done to you.
Find the Ideal Setting
Making sure the scenery is correct is the next step in choosing the ideal wedding chapel. If the chapel's inside and exterior are perfect, is there anything around that gives it a gorgeous aesthetic? A wedding chapel might stand out from the competition by featuring a lake view or a metropolitan skyline. Combining an indoor wedding with an open-air location can result in beautiful photos. Consider the distance between the altar and the seating layout as well. Visibility is difficult for those seated in the back due to the eye-level altars.
Establish Your Budget & Guest List
Be sure to keep your budget and guest list in mind while you plan your wedding. The size of the wedding chapel also grows as the number of attendees climbs. Therefore, the price of the wedding chapel increases along with its size. Have an open discussion with your partner about your spending plan and guest list to prevent financial troubles. You and your significant other are the essential things. Therefore put yourself first before considering others.
Read Reviews Online
Reviews of each wedding chapel's services can be found online. So make the most of those reviews! Some of the stories you'll read may surprise you. Remember that not everyone's tale will feature a wonderful or miserable wedding day. When dealing with a potential wedding chapel salesperson, bring up any worries you have after reading up on it. A reputable wedding chapel will discuss its reviews openly and sincerely. If a wedding chapel responds to online reviews, you may be sure it's an excellent one.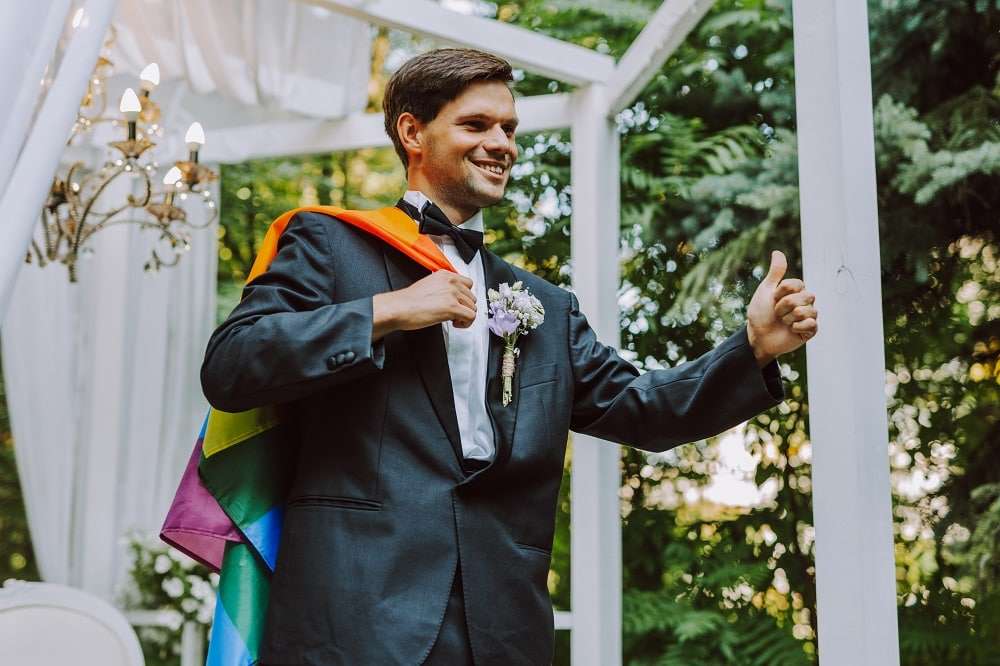 Check Out The Packages at the Wedding Chapel
Consider all the feature possibilities while choosing the ideal wedding chapel for you. Does the wedding chapel offer a planner, photographers, and decorations? These are all significant possibilities that fit inside your spending limit. Avoid expensive wedding chapels that don't provide any assistance. Make sure to inquire about the chapel's various wedding packages.
Choosing a Convenient Time and Place
The final wedding advice is to choose a time and place that works for you. The expense of having your wedding during the week may be lower. Are there any entertaining things nearby if you intend to do something else after the wedding? After your wedding, you don't want to go too far because getting everyone together in one place will be difficult.
After reading these suggestions, you'll understand how to choose the ideal wedding chapel.
Frequently Asked Questions:
What's The Usual Number For Wedding Guests?
The typical wedding has an average of 167 people, with most weddings having fewer than 200.
Why Are Small Weddings Better?
Small weddings are better because you have more venue and service provider alternatives. In addition, you can be more inventive when choosing your venue and vendor selections as you won't have as many people to host, feed, and amuse.
Is it OK to Have a Private Wedding Ceremon
y?
Yes, it is OK to have a private wedding. Nobody has to know that you got married as long as you have a Confidential Marriage License.
Your Trusted Wedding Officiants
Rainbow Notary And Nuptials was founded in 2018 and has since expanded to include more than 12 Notaries available throughout Florida. Although you might be located on the opposite side of the nation, we have Notaries who can notarize documents remotely. This is made possible by laws and innovations. Mobile Notary Services Florida can satisfy your requirements. We also provide the services of an officiant for weddings. We help couples with their wedding ceremony and offer free consultations to help them design the perfect ceremony. In addition, we ensure the license has been filed with the proper Clerk of Courts. Weddings are an occasion that we cherish.
Need a Wedding Officiant?
Contact Rainbow Notary and Nuptials Now at (904) 333-7311
Rainbow Notary and Nuptials
491 West Forsyth Street, Suite 2, Jacksonville, FL 32202
(904) 333-7311