The most crucial element of your "big day" is your wedding ceremony, a day you will want to remember for all the years to come as a passionate, private, and thrilling moment. Selecting a Jacksonville marriage officiant is, therefore, a significant decision. It would be best to start thinking of a list of questions to ask your marriage officiant before you hire them to assist in locating the finest individual for the job.
 It's a significant choice that will determine the mood of the rest of the day—and the rest of your lives—whether you choose someone you have known for all of your existence or select someone who compliments you and your partner as a couple. 
 Rainbow Notary And Nuptials Wedding Officiants have the best Jacksonville marriage officiants. We have wedding officiants and ordained ministers available to serve you around Florida. Our goal is to make your perfect wedding day unique and unforgettable.
Top-Rated Marriage Officiant in Jacksonville
If you're looking for a top-rated marriage officiant in Jacksonville, Rainbow Notary and Nuptials is an excellent choice. Here are all the essential questions to ask your wedding officiant.
1. Are You Available On My Wedding Date?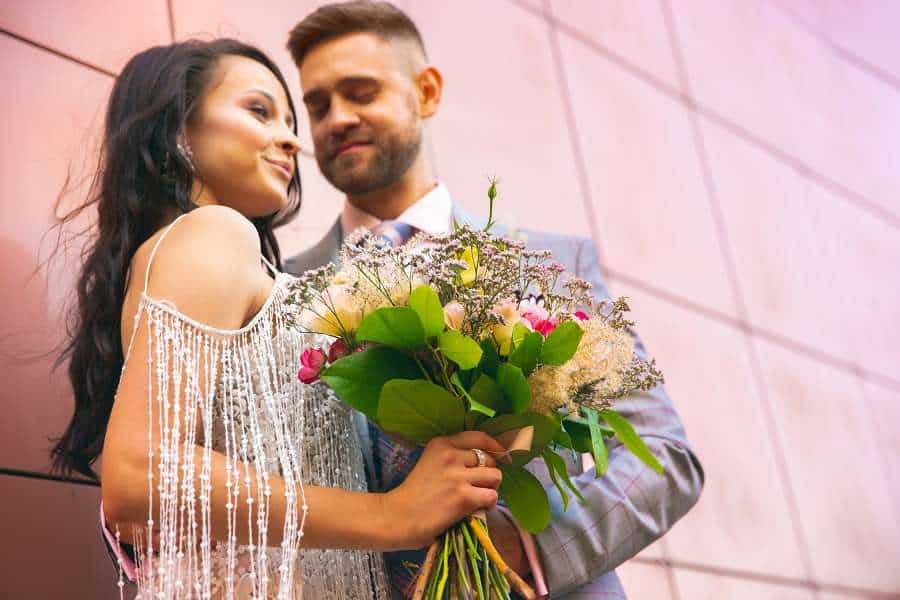 Start by confirming that the wedding officiant of your choice is available on your wedding date. Then, before working out any other specifics, ensure your timetables line up. Don't be too disappointed if they cannot officiate your wedding because they could recommend other local officiants more suitable for you.
2. Will You Be Able To Officiate A Wedding At My Desired Venue?
Certain ministers who officiate weddings will exclusively conduct ceremonies in specific places of worship, usually their own. If your wedding officiant doesn't officiate outside of their church, but you want to get married in a hip Jacksonville loft or outdoors, you'll need to look into alternative possibilities.
3. Do You Have A License To Perform A Ceremony In The State Where Our Wedding Will Take Place?
The next step is determining if your Jacksonville marriage officiant is legally permitted to marry you. You should visit your state's governmental website for further information on how to get an official marriage in Jacksonville, Florida, as different jurisdictions have different laws.
4. How Much Do You Charge?
Remember to include the officiant's fee in your wedding budget. The cost will vary according to the sort of marriage commissioner you hire and the province. You should always inquire about their fees to plan your budget.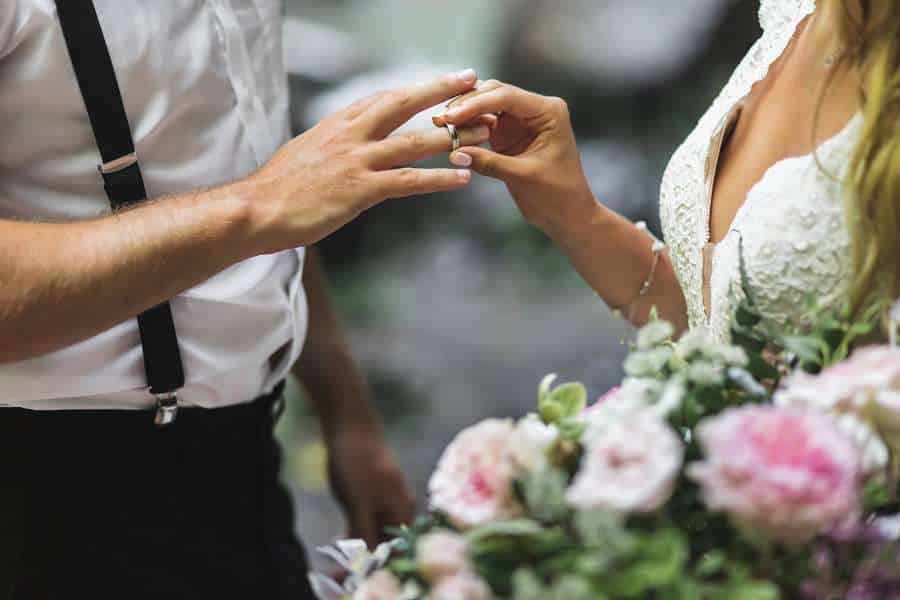 5. How Long Have You Been Officiating Weddings?
Your Jacksonville marriage officiants will feel more comfortable officiating your wedding if they have more experience. Not that a novice won't do admirably, but someone's dedication to their craft reveals a lot about them.
6. How Long Have You Been Officiating Weddings?
Sometimes more than looking over a resume is needed. To better understand what to expect, ask to see a script or a sample of video work. When you arrive at the altar, you don't want to discover that you are not what you had anticipated.
7. What Happens In Case Of An Emergency?
A backup plan is crucial because you want your special day protected if your chosen Jacksonville marriage officiant becomes unwell or cannot officiate your ceremony. Ensure a backup strategy is in place in case an issue occurs. For example, you should set up a meeting to ensure you are happy with your potential substitute leading the ceremony.
Frequently Asked Questions
Can My Friend Legally Officiate My Wedding in Florida?
No, your friend cannot legally officiate your wedding in Florida. According to Florida law, only specific officials are permitted to solemnize marriages. Therefore, the vows and proclamation should be made by a representative authorized to solemnize marriage in Florida. Nevertheless, your friend may participate in the service by offering an inspirational speech or prayer.
Can a Florida Notary Officiate a Wedding?
A Notary may officiate at a wedding if the couple obtains a marriage license from an authorized Florida official. Notaries are only permitted to officiate weddings inside the state of Florida. As a result, a Florida Notary is not permitted to officiate at a wedding in another state.
How Does One Legally Marry Someone in Florida?
Two people must obtain a Florida marriage license before they can wed in the state. A county court judge or circuit court clerk must sign and seal this license.
The Best Marriage Officiant in Jacksonville
The best marriage officiant in Jacksonville is focused on the well-being of every couple who comes to them for a consultation. You want to feel a real connection, not just be their next sale. However, just because an officiant fits your budget doesn't mean they fit appropriately.
 Finding a marriage officiant to conduct your ceremony can be a difficult task. You need a person that is qualified, competent, and reasonably priced. Rainbow Notary And Nuptials Wedding Officiants have the top-rated marriage officiants in Jacksonville.
Book The Wedding Of Your Dreams
With Rainbow Notary And Nuptials Wedding Officiants
By Calling (904)333-7311 Now!

Rainbow Mobile Notary And Nuptials Wedding Officiants
491 West Forsyth Street, Suite 2, Jacksonville, FL 32202
(904)333-7311