Love is a force that knows no bounds, and the beauty of celebrating the union of two souls lies in its diversity. In recent years, we have seen significant progress toward equality and acceptance, allowing same-sex couples to openly express their love and unite in marriage. As a same-sex wedding officiant, I've had the honor of seeing innumerable heartfelt ceremonies that exemplify the true essence of love in all its forms. LGBTQ+ wedding services
Planning your dream wedding can be an exciting yet overwhelming adventure, and in this post, we'll take a look at how to arrange a beautiful and cheap same-sex wedding. From venue selection to creative customization, our recommendations and suggestions are designed to make your big day an amazing celebration of love and joy, free of financial stress.
Rainbow Mobile Notary And Nuptials Wedding Officiants are honored to be a part of the journey that celebrates the love and commitment shared by two people as same-sex wedding officiants. We are devoted to establishing a safe and inclusive space for couples to express their love openly, having a deep knowledge of the specific struggles and victories that same-sex couples encounter. Beyond executing the ceremony, our involvement is providing support, knowledge, and direction to ensure that every aspect of the wedding represents the couple's love story and ideals. LGBTQ+ wedding services
Make you LGBTQ Wedding Ceremony Memorable 
With Rainbow Notary and Nupitals Wedding Officiants
Tips on How to Plan Your Beautiful and Affordable Same-Sex Wedding
Be careful to pick a place you adore because your wedding day is the most important day of your life. The couple's characteristics can be expressed through the wedding venue.
Couples have a primary choice of two locations: indoors and outdoors. These places may be sacred or secular, depending on the couple. These places exhibit many facets of engaged couples. People who like the outdoors or the beach may have their wedding outside. Couples without a shared religious affiliation could favor a civil ceremony over a wedding in a church. 
Each place has advantages and disadvantages. For instance, outdoor weddings offer beautiful landscapes and vistas for ceremonies and celebrations but are highly weather-dependent. However, indoor weddings offer cover in severe weather, even without natural surroundings. When making a decision, it is best to weigh your options. It might be in your hometown or on a faraway island. Whatever you decide, make sure that the venue for your wedding resonates with who you are as a couple and as individuals.  LGBTQ+ wedding services
2. Get a Venue that Fits Your Needs and Budget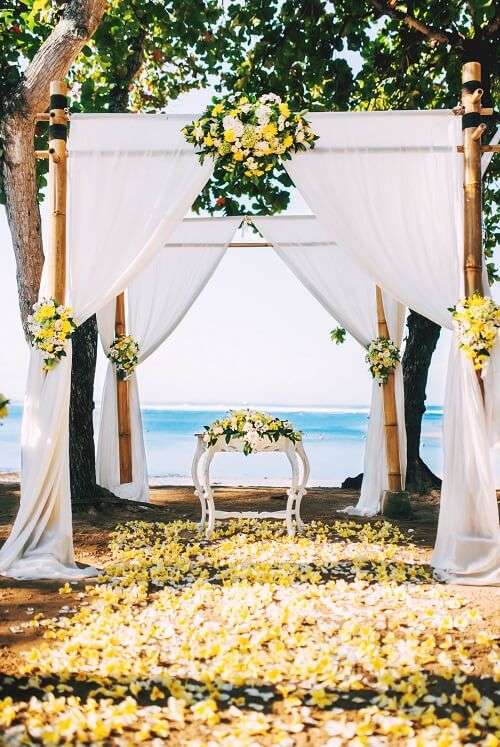 Finding the ideal location is one aspect of organizing a low-cost same-sex wedding. Make sure the location can provide everything you require. Even though it may seem apparent, you should select a location that matches the mental picture of your wedding. For example, consider a more intimate, smaller venue if you're having a small, private ceremony. 
Remember that some venues charge more than merely rent when planning your budget. Some venues offer in-house cuisine, and depending on your chosen package, it may include decorations and floral arrangements that raise the venue's cost. Consider asking friends and relatives for recommendations on places. Someone could offer you a spot or help you negotiate a price for one. Whether the venue is indoors or out, it's crucial to pick one that accentuates and complements the wedding's concept. So, whether it's in a historic church or your neighbor's lawn, make sure the location suits you and your requirements.
3. Hire Vendors Who are LGBTQ-Friendly
It may sound challenging to locate LGBTQ-friendly vendors, primarily if you reside in a more conservative location. However, you should be able to find allies by doing a quick Google search because most of them are outspoken about their support for the group. Once you've identified a few suppliers, get in touch with them to ask about prices and determine which ones would fit within your spending limit. 
4. Determine the Guest List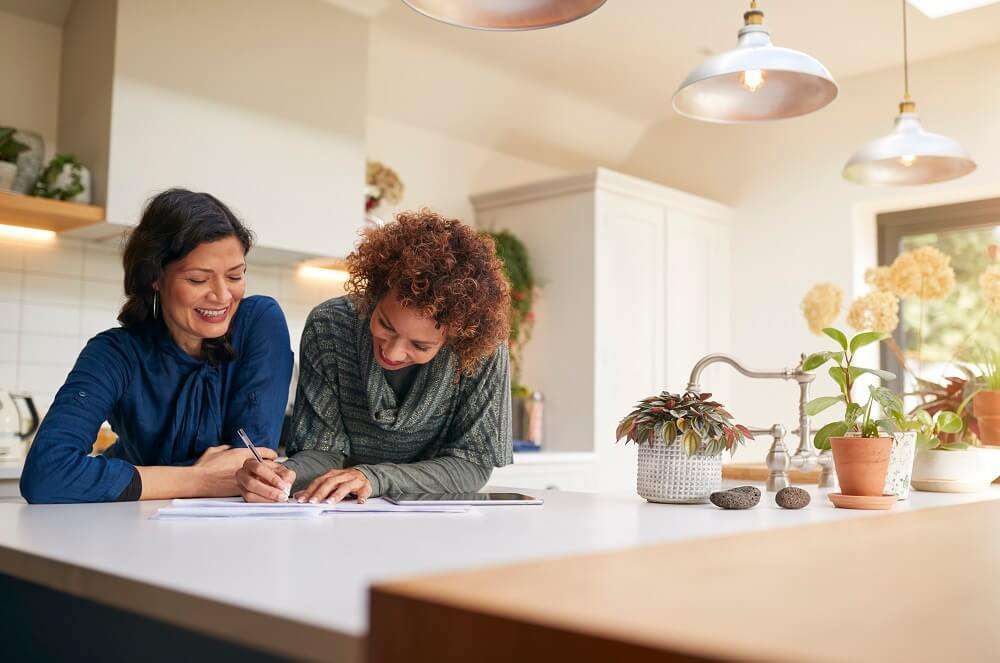 There's no need to extend an invitation to everyone you've ever met. Instead, list the individuals closest to you by sitting down with your partner and expanding from there, or don't. Then, invite the individuals you want to celebrate with you because it's your special day.
Online weddings have been increasingly popular recently, and Zoom weddings allow more guests to attend your wedding without traveling. As there would be less catering expenses, this could be a more cost-effective option than having everyone attend in person.
It would help if you chose an officiant who shares your values and is legally permitted to marry you and your partner. You can search your local area for celebrants willing to officiate the event for a price that fits your budget.
At Rainbow Mobile Notary And Nuptials Wedding Officiants, we are honored to marry couples from all backgrounds because love is love, and we believe in celebrating love in all its beautiful forms. We are committed to inclusivity and strive to create meaningful ceremonies that showcase the unique love story of each couple. Whether you are planning a small elopement or a large celebration, we aim to make your special day a joyous and unforgettable occasion for you and your loved ones.
Frequently Asked Questions
How Can You Find LGBTQ-Friendly Vendors?
We don't live in a world where every wedding provider wants to perform a same-sex wedding, so you might have to seek harder to find someone who would. However, by checking internet directories or even calling a vendor you're interested in and asking if they will work a gay wedding, you can find LGBT-friendly florists, caterers, photographers, and other suppliers in your region. A recognized LGBTQ+-friendly wedding vendor is Rainbow Notary And Nuptials Wedding Officiants.
What Should the Name of the LGBT Wedding Party Be?
Regardless of gender identity, your closest friends should make up your wedding party. You don't have to refer to them by their conventional names, "bridesmaids" and "groomsmen." As long as they share in your happiness, it doesn't matter what you call your friends.
Will the LGBT Wedding Follow Tradition?
Like a heterosexual wedding, a homosexual wedding can be as conventional or unconventional as the couple prefers. Perhaps their closest friends will conduct a heartfelt ceremony. However, you shouldn't have any expectations because you can only be sure that two people who love each other will get married that night.
The Best LGBT Wedding Services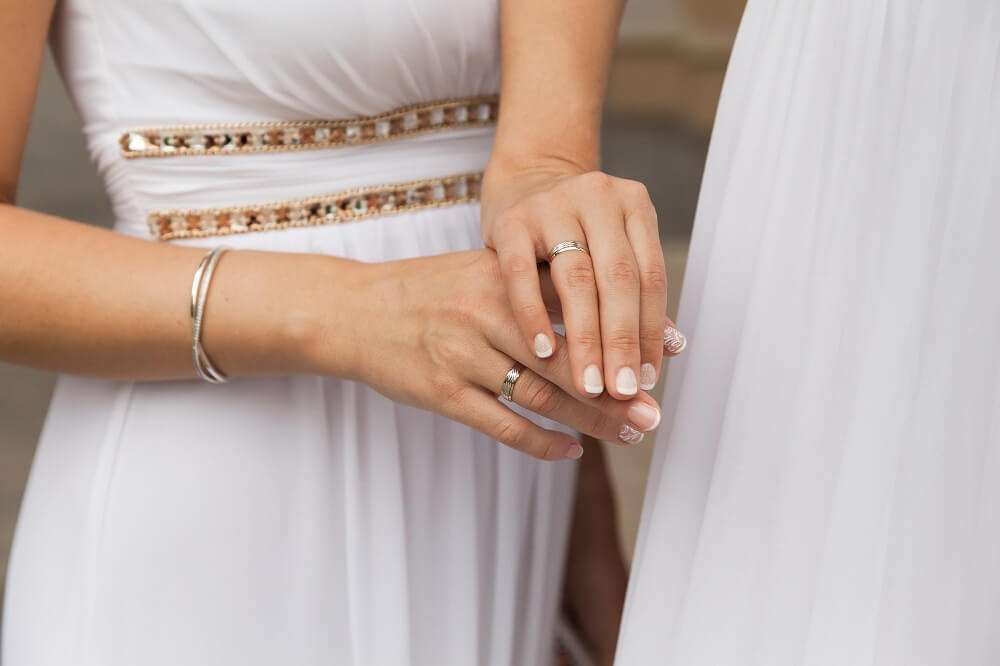 Rainbow Notary And Nuptials Wedding Officiants offer the best LGBTQ+ Wedding Services. We can help you all since we have wedding coordinators, officiants, and ordained ministers on hand. Our goal is to make your LGBT wedding day unique and unforgettable.
Contact Rainbow Notary And Nuptials Wedding Officiants                        At (904)333-7311 Now!
Rainbow Mobile Notary And Nuptials Wedding Officiants 
428 W Adams St, Jacksonville, FL 32202, United States
(904)333-7311