Virtual Notarization in Florida
Companies around the country are adjusting their business continuity strategies to deal with the unique issues posed by the current COVID-19 crisis. Implementing Virtual Notarization or RON (Remote Online Notarization) is fundamental to those strategies. RON laws are now in place in 23 states. I
n today's world of quarantines and isolation, these rules provide corporations with a critical tool. RONs allow businesses to sign important documents with clients, vendors, and government agencies even if the notary and signer cannot be present in the same room. To make you understand the purpose of RONs, here are a few things about virtual notarization that you might want to know.
Looking for Virtual Notarization in Florida?
Call Rainbow Notary And Nuptials at (904) 333-7311 Now!
Things You Need To Know About Virtual Notarization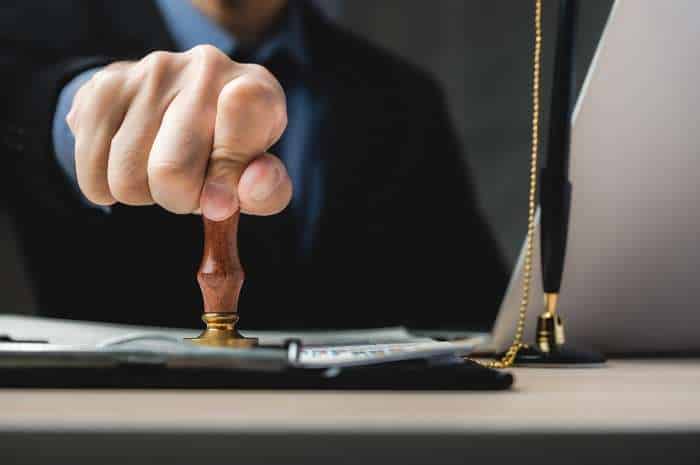 Assist Your Business Through The Current Health Crisis
Notaries can now notarize papers electronically and remotely, thanks to RON laws. They do away with the necessity for the notary to be present in person with the signer and provide a tamper-proof electronic version of the document. In a world where notaries and signers cannot be in the same place, RONs offer a different way to have documents notarized for your business requirements. These may be contracts, government permits, financial forms, and others, even if the signer is at home or otherwise unable to be in person.
Safe Process
RONs rely on cutting-edge technology to verify signers' identities and employ real-time video and audio to communicate between the notary, signer and required witnesses. In many aspects, the identity-proofing technology utilized provides greater assurance that the signers are who they claim to be and a digital record of the signing process via a recording. As with any new procedure, businesses must do their homework first to secure compliance with laws and regulations and check the integrity of electronic files. Risks can arise whenever technology is utilized. However, you can avoid these with due diligence.
Provide Advantages Even After The Current Crisis
As firms begin to implement their business continuity plans and begin to use RONs, it is conceivable that when the current crisis passes, RONs will become a standard part of business as usual. In addition, RONs have the opportunity to deliver a variety of efficiency improvements post-crisis because they can be done remotely, on your schedule, and often on demand. As a result, putting them in place today and lowering the load on your organization will result in better processes in the future.
When RONs Are Carried Out In A State That Allows, The Document Carries The Same Power And Effect In Jurisdictions That Do Not Permit Them
While over half of the states allow for RONs, several significant states, such as New York and California, do not. However, there are active bills in both states and 12 others, and the momentum is building. Although RON laws do not exist in every state, when they are executed in a place that allows it, the document should have the same force and effect in jurisdictions that do not yet have them. This is because the state in which the notarization is performed is in charge. However, trust and estate documents may be an exception.
The Electronic Document Serves As The Original
The method of doing virtual notarization will be familiar to firms that already sign documents electronically, as it is identical to widely used electronic document signing platforms. An electronic version of the signature and notarization is sent along with the signing's video recording and transactional history once the deal is done. The electronic document acts like the original. Any modifications after it has been signed will be explicitly marked.
Frequently Asked Questions
Can You Notarize Remotely?
Remote online notarization relies on audio-visual communication over the internet. Virtual notarization is another term to refer to it. The document signer and the notary public are not physically present in the same room but communicate via an audio-visual platform.

Is It Safe To Use an Online Notary?
Identity verification should be essential for any substantial transaction to secure its authenticity. Remote online notarizations are safer than traditional in-person notarizations through various essential security features. However, the recorded video session may be the most effective fraud deterrent.

What States Do Not Allow Remote Notarization?
At this time, California and the District of Columbia do not permit any remote online notarization, while South Carolina is silent on the subject.

The Best Virtual Notarization in Florida
Rainbow Notary and Nuptials offers virtual notarization services in the world. Rainbow Notary and Nuptials provide a convenient, cost-effective alternative to in-person notaries for individuals planning weddings or other significant events.
Get your virtual notarization services at Rainbow Notary and Nuptials today.
Get Virtual Notarization Services in Florida!
Call Rainbow Notary And Nuptials at (904) 333-7311 Today!
Rainbow Notary and Nuptials
491 West Forsyth Street,
Suite 2, Jacksonville, FL 32202
(904) 333-7311