When two people in love take a step forward to seal their commitment, a wedding becomes the focal point of that commitment. Who doesn't love weddings? Ceremonies like these are a special occasion. After all, it is the day when two people start a new life together. 
Planning an inclusive ceremony like a gay wedding is similar to planning a traditional wedding in terms of time and resources. However, as exciting as trying on your wedding gown (or suit, depending on your preference) for the first time or selecting wedding invitation designs, it is also full of unforgettable moments. 
Are you looking for an officiant for your gay wedding? Wedding officiants at Rainbow Notary and Nuptials Wedding Officiants have four of the best officiants! So, start your journey into the next chapter with your love! Give us a call today!
Contact Rainbow Notary And Nuptials Wedding Officiants At (904)333-7311 Now!
The Do's and Don'ts You Must Know When Planning A Gay Wedding
You must pay attention to some things when planning a gay wedding. So before you go full swing into preparations, here are some important Do's and Don'ts to know about.
1. Do Ditch Tradition
Throw tradition out the window and get the proposal of your dreams. Do what you want if you or your partner want a formal proposal with a ring on the table. Other couples may want to propose so that one may propose one day and the other the next. Finally, some couples skip the proposal ritual altogether and decide to marry. And so, begin planning a wedding.
2. Do Double-Check That The Venue Is Gay Wedding-Friendly
Make sure that your wedding location is open to your inclusive ceremony. Many gay couples are hosting beautiful weddings in venues ranging from restaurants to rustic barns, and the world of wedding venues for all couples is now wide open. In addition, now that same-sex weddings are more common, many gay and lesbian couples online reviews for venues. Before requesting more information, thoroughly vet your venues to ensure that they enthusiastically accommodate your wedding.
3. Do Adapt New Traditions
Use the modifications in etiquette for gay weddings and adapt new traditions. There are a lot of different traditions in modern weddings. People can borrow rituals from other cultures and religions as they see fit. Weddings of the same sex have always walked to the beat of their drum. So, scout around for what suits you. If you want to have a unique way to show that you're together, you can adapt rituals from traditional weddings, like unity candles and the order of the procession. Feel free to make the ceremony that you want to have.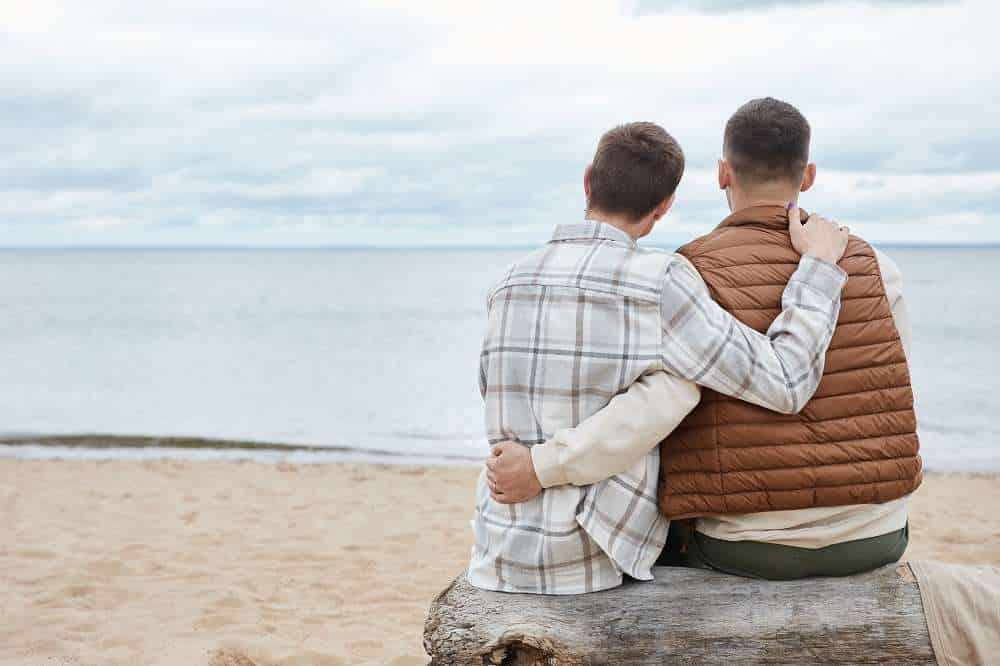 1. Do Be Creative
Be creative with engagement, bachelor, bachelorette, and wedding shower parties. Break the mold with your pre-wedding parties and showers. Have fun naming them, inviting whoever you want regardless of gender or "side" of the wedding party. For same-sex couples, inclusive wedding showers (a shower for the couple rather than just one person) and co-ed bachelor or bachelorette parties are popular.
1. Don't Have Only One Engagement Ring
Don't think that only one of you can wear an engagement ring. Same-sex couples are buying engagement rings for each other more and more often these days, rather than the tradition of only one person having an engagement ring. Keep in mind that it's up to you and your partner to decide how you want to do this. Buy matching rings, pick out rings together and exchange them on the spot, or surprise your partner with a ring when you go shopping together. What works best for you and your partner is perfectly alright.
2. Don't Give Up On Finding An Officiant
.
Don't think you have to choose an officiant who isn't religious or from your own country. The fact that many prevalent religions don't allow same-sex marriage doesn't mean that there aren't clergy in those religions who are happy to perform gay weddings. Religious people might have to do a little more digging to marry them. With perseverance, you and your partner will likely find a minister, rabbi, or priest who will marry you.
3. Don't Go With The Usual Wedding Attire
Forget the wedding gown or the formal tuxedo. Just because you're a bride doesn't mean you have to wear – or even like – one. Grooms are also not limited to the traditional black formal attire. Unisex wedding attire like bridal suits or grooms shorts is popular among same-sex couples. So look at your style and comfort when choosing wedding attire.
Frequently Asked Questions
In A Gay Wedding, What Do You Call A Bridesmaid?
In a gay wedding, there is no right or wrong term for a bridesmaid. They may be your "bridesmen" or "men-of-honor." Grooms may appoint "groomswomen," "groomsmaids," or "best women" in the same way. Alternatively, use an utterly gender-neutral term, like "attendants" or "party people."
During A Gay Wedding, Do You Have Bridesmaids to Help?

 
As with a lesbian wedding, a gay wedding doesn't need two maids of honor and maids of honor. The most important thing is to have the closest people to you.
How Do You Refer To A Gay Married Couple?
If the same-sex couple is married, write both names on the same line, separated by "and." You can give each name its title, such as "Mr. Luke Brown and Mr. Sam Wilder."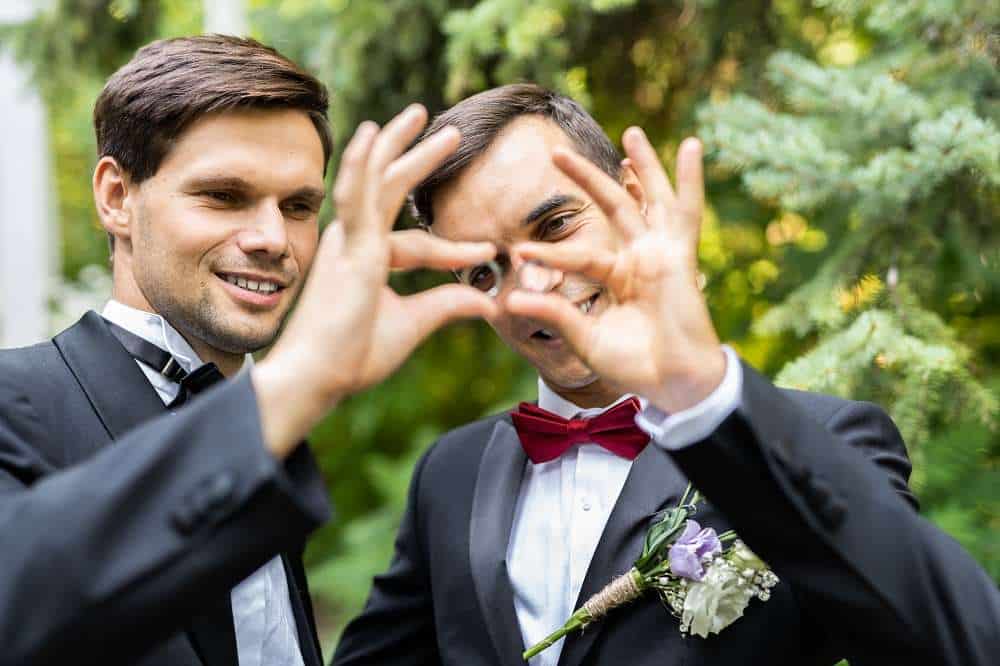 The Best Gay Wedding Officiants Are A Call Away
LGBT wedding officiants can be found at Rainbow Notary & Nuptials Wedding Officiants. We have wedding officiants and ordained ministers to assist you with your special day. We are here to make your LGBT wedding day a memorable one. Let us know how to help you find the perfect officiant for your special day! Call today!
To Schedule An Appointment,
Call Rainbow Notary And Nuptials Wedding Officiants
At (904)333-7311 Now!
Rainbow Mobile Notary And Nuptials Wedding Officiants
491 West Forsyth Street, Suite 2, Jacksonville, FL 32202
(904)333-7311